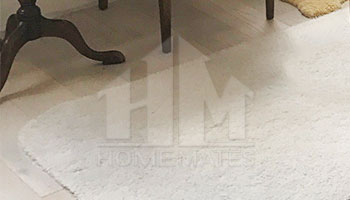 HomeMates employs some of the best carpet cleaning technicians in Ealing, W5. Choose our carpet steam cleaning service today and restore the look of your carpet.
We are a reliable cleaning company, based in Ealing, W5 and focused on providing all types of carpets with flawless cleanness. We have a team of experienced cleaners, who can easily cope with your carpet and remove all kinds of tough stains, bacteria and allergens from it.
Miro
is full of energy and ready to proof that even the newest co-workers could do the cleaning job as good as the most experienced in the field.
Rado
is the most experienced carpet technician. For 3 years he took care of more than 4500 stained and dirty carpets.
Stoyan
admits that the satisfaction of the Customer is the most important thing for him and that is what makes him develop himself.
Yavor
has more than 7 years experience as a professional technician and he became supervisor of the team performing the carpet cleaning.
Professional Carpet Cleaning in Ealing from HomeMates
Professional equipment
Special cleaning ingredients
Knowledge and modern techniques of cleaning
Green cleaning
Fast service
Exclusive prices
Our company works only with high-quality cleaning products, which are safe for the environment and your health as well. They are biodegradable and free of chemicals. We also offer low prices, which are easy to afford.
E-mail us at info@homemates.co.uk or simply call us on 020 3745 4377 and our customer care team will gladly explain you even the smallest details about our cleaning services.
Here is a list of all the services we provide in Ealing
Our company in Ealing, W5, London is not an ordinary cleaning company. We are the professionals you need! We are the cleaners that will meet your most exquisite cleaning needs.
Our carpet cleaning is what will make your carpets and rugs not only fresher, but also more hygienic area, suitable for you and your friends and family.
This is everything that will make your carpets and rugs bright and clean! Call and book our services – for cleaner carpets and rugs and more hygienic environment at home.
Professional Carpet Cleaning Ealing, W5
When you need carpet cleaning in Ealing, London, make sure to check our latest offers. We clean carpets and rugs using ultimate technologies and wonderful cleaning ingredients thus we can reach excellent results every time.
We vacuum, clean, remove stains and odours and we deodorize the carpets and rugs so you can enjoy dust free and allergy free environment, which is really important when you have kids or pets.
Call us and you can get some additional information before booking.
Carpets need to be taken good care of and cleaned thoroughly every once in a while, depending on the traffic. The easiest and most effective way to have your carpet cleaned is to use professional carpet cleaning services. We are an experienced company, which has many years of experience dealing within the cleaning business. We are situated in Ealing, W5, where we have many customers, who rely on our professional help. The detergents we use are ecologically-friendly and perfectly safe for the health. You can find us every day, including on weekends and holidays. Don't hesitate to call us for more information.