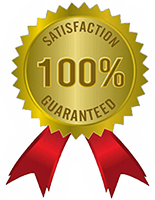 Welcome to HomeMates – we are advanced one stop shop which provides wide range of home services including the materials needed. Our goal is to save our customers' time and to gather everything needed in just one service which is just a phone call away!
Our team of experts works with extended working time in order to provide you 100% satisfaction and convenience.
Miro and Daisy are the newest members in the team. However only for an year they have visited more than 300 houses and met all kinds of Customers requirements. Their main priority is to pay personal attention to our Clients in order to satisfy their needs and expectations.
5

out of

5

based on

3

reviews.
Overall rating:
★★★★★
"
Everything was perfect. They arrived on time and did an amazing job.
"
★★★★★
"
The service was good - the staff were friendly and punctual, and most of the cleaning seemed to be done to a very high standard.
"
★★★★★
"
Very good, fast and efficient. Cleaners worked very hard.
"
Villi, Fatie and Dani started to work for the company back in 2013. Mainly, they help to our Customers to solve problems related to the cleaning needed after the builders. For that purpose they are professionally equipped and ready to apply a hight quality level of After builders Cleaning Services.
5

out of

5

based on

3

reviews.
Overall rating:
★★★★★
"
Fitted us in at very short notice and great cleaning. Team worked hard and were efficient in calling before they were done.
"
★★★★★
"
In fact, your team did a marvelous job ! Please extend my thanks to your people!
"
★★★★★
"
Fantastic service - very thorough. Cleaners were prompt, polite, helpful and pleasant.
"
Nick has been working for our company for 3 years as a Professional Gardener. With 10 years experience in the field and attention to the details he managed to cover more than 3500 addresses. Most of the Customers are astonished with the job carried out in their garden and they became our regular Clients.
5

out of

5

based on

3

reviews.
Overall rating:
★★★★★
"
The gardeners arrived ahead of time. They were very efficient, polite and did what I asked them to do in the garden.
"
★★★★★
"
We were very pleased with the job and we plan to use the service every other week
"
★★★★★
"
Excellent, I was really happy and have recommended you to my friends
"
Vesko works for our company for 1 year already. As he is specialised in shaping the bushes, lown mowing and grass cutting, he helps to numerous Customers to maintain their gardens on daily bases. Vesko also has experience in planting flowers and would be more than happy to provide professional advise while the service is taking place.
5

out of

5

based on

2

reviews.
Overall rating:
★★★★★
"
Absolutely fantastic job, I will book the same service next year if the same team is available
"
★★★★★
"
I am very pleased with the gardening services. The gardeners were very punctual, patiently listened to what I needed in the garden , the garden was cleaned and trimmed to perfection . Really pleased with their work.
"