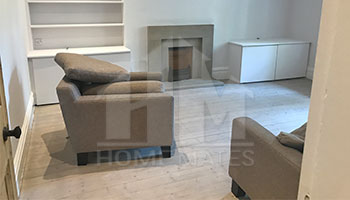 HomeMates is respected and prestigious company that offers flawless implementation of an end of tenancy cleaning. The end of tenancy cleaning includes very major cleaning procedures that need to be implemented when the tenants decide to change their place of living. This cleaning procedure requires a lot of devotion and competent approach and for that reason it should be performed by people who are well acquainted with the details around it.
E-mail us at info@homemates.co.uk or call us on 020 3745 4377 and our customer care team will gladly explain you even the smallest details about our cleaning services.
Dido
has built a reputation for thorough, reliable and affordable service delivery in a speedy manner.
Villi
has spent a lot of time in the company and she has managed to make many customers cherish their perfectly cleaned properties.
Dani
is a member of our team since 2013. He is professionally equipped and ready to apply a high quality level of After Builders Cleaning.
Fatie
is primarily motivated by the desire to achieve great results at work and to keep her regular Customers satisfied.
Our company has a lot of experience in this field and it is currently offering the following procedures included in the end of tenancy cleaning:
full sanitizing of the premises
cleaning and wiping of the floors
removing of stains and spillages from every origin
cleaning of the furniture
Cleaning with high standards
The team of experienced cleaners will perform diverse cleaning procedures that will ensure the cleanliness of the premises. They are all performed with special cleaning equipment and instruments. The employees will provide sanitizing of all the rooms, including the bathrooms and the toilets.
What is included in our End of Tenancy Cleaning
Kitchen, bedroom and other living areas
Throw away expired food and drinks
Empty trash bins
Wash windows, mirrors and other glass surfaces
Dust high and low areas, including shelves, cupboards, top of fridge, top of doors, cabinets, drawers and more
Vacuum under and behind furniture
Vacuum upholstered pieces, carpets and area rugs
Sweep and mop bare floors
Wipe sinks and polish taps
Wipe radiators, baseboards, window sills
Clean appliances, including fridge, oven, toaster, microwave, dishwasher, etc.
Remove limescale and hard water stains
Remove mildew and mould
Remove cobwebs
Bathroom
Wipe sinks and polish taps
Vacuum area rugs
Sweep and mop floors
Clean behind and around the toilet
Disinfect toilet, bidet, basin, shower, bathtub
Descale showerhead
Remove mildew and mould
Remove hard water stains, limescale and soap scum
Empty trash bins
Dust surfaces
For this purpose they rely on special detergents that are designed to ensure the high level of hygiene in the premises. The staff will also clean and wipe all of the floors and will remove all the particles and dirt that have been left. To be sure that your property will be even cleaner than you have expected you may want to combine our end of tenancy cleaning with carpet cleaning, deep cleaning, upholstery cleaning, home cleaning or one off cleaning.
Testimonials
Thanks to those amazing housekeepers, I just got my check-out deposit in full. They delivered such a thorough end of tenancy cleaning service, that my landlord fell in love with the outcome.
The most affordable and yet so professional end of tenancy cleaning service. The housekeepers arrived on time and did the move-out cleaning very quickly. They did not miss a spot.
I am so happy I got my deposit back. However, if it was not for your hard work, I would have definitely forfeited it. Thanks for helping me enjoy a smooth moving out.
This was truly the most professional cleaning service I have ever booked. Everything from the first phone call to the completion of the cleaning session went on wheels. I highly recommend this end of tenancy cleaning service.
End of Tenancy Cleaning Prices
The stains and spillages will also be effectively removed in a fast and secure way. Cleaning of other types and surfaces is also a procedure that will be performed in an immaculate way. The company will offer suitable working schedules for the customers and very fast, but perfect implementation of the end of tenancy cleaning. The service is performed at the whole London territory and the workers can come both during the week and the weekends. In addition to this the customers could be informed through the call centres and to learn more about the end of tenancy cleaning.