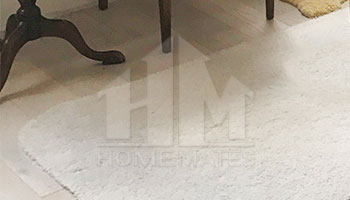 Carpet cleaning is the process of removing stains, allergens and dirt from a carpet and maintaining it properly, no matter of its type. There are several types of carpets in terms of the materials they are made of. Accordingly, different kinds of carpets have to be cleaned in a different way that corresponds to their individual needs. This is important if effective results are wanted, and also in order not to damage the carpet. You shall not overlook the cleaning of your carpets since the longer the stains are left on, the deeper they soak into the carpet.
Your carpets are subjected to high traffic and pollution on a daily basis. When a carpet is not regularly cleaned, allergens, dust mites, dirt and pet dander build up on your carpet surface, damaging its fibers. This can leave your carpets grimy and discoloured. Do not throw away your carpet, though. Our carpet cleaning service offers you an easy and efficient solution to your problem. Whenever you feel like the weekly vacuuming is not enough or it is time to give your carpet a more thorough cleaning, give us a call. Our employees are professional cleaners with a lot of experience. Using the most efficient products on the market, as well as top of the shelf professional tools and equipment, they are able to restore your old, dirty carpet to its original showroom condition.
All methods that we use are proven efficient against stains and other types of dirt, found on your carpets. All of our cleaning technicians are very experienced and know the best ways to deal with a dirty carpet. They inspect the carpet to determine the kind of materials it is made of and thus decide on the most effective way to clean it properly. In this way our cleaners avoid damages and guarantee a clean carpet that is taken care of in the safest possible way. We follow similar methods when performing end of tenancy cleaning, after builders cleaning, deep cleaning, one off cleaning, home cleaning, flat cleaning.
Miro
is full of energy and ready to proof that even the newest co-workers could do the cleaning job as good as the most experienced in the field.
Rado
is the most experienced carpet technician. For 3 years he took care of more than 4500 stained and dirty carpets.
Stoyan
admits that the satisfaction of the Customer is the most important thing for him and that is what makes him develop himself.
Yavor
has more than 7 years experience as a professional technician and he became supervisor of the team performing the carpet cleaning.
A few methods are known for efficient cleaning of a carpet are used by HomeMates:
General cleaning (vacuuming on a regular basis) – we use powerful vacuum cleaners that remove all hair, dirt, dust and debris that have been gathering in your carpet with time.
Steam cleaning – This is the method we use most often. It is extremely efficient against stains and leaves the carpets clean and disinfected. The process of steam cleaning is as follows:
Firstly we determine the type of carpet that you have ( all carpet materials require a different cleaning approach and it is important to know that first in order to avoid damaging them)
We thoroughly vacuum the whole surface
Special anti-stain detergent is applied on the areas that require it (the product is specially chosen for your particular carpet in order to clean it without damaging its surface)
The powerful steam cleaning machine is used. It dissolves all stains completely and the hot steam disinfects the whole surface.
Dry-cleaning method (which uses a special dry-cleaning machine and works on a very low-moisture level) – This is the method we use for more delicate surfaces that cannot be treated with hot water or steam:
After determining the type of carpet in hand it is thoroughly vacuumed
Dry cleaning solution is applied – the chemicals in these solutions dissolve the stains and leave a spotless carpet surface behind.
The solution, along with the stains and dirt are removed with a special machine.
Our company offers carpet cleaning services that can be provided to both residential and commercial properties. A staff of cleaning experts carries out a full process of carpet cleaning, as they arrive at the appointed place and make a thorough estimate of the carpet that needs to be cleaned. Cleaning of all types of upholstery is also a service that we provide so in case you have some old, dirty sofas, you might as well call us. We will be there for you as soon as you reach out, ready to restore the fresh, clean looks of your home.
What is included in our Carpet Cleaning
Thorough hoovering
Pre-treating stains and spots
Steam cleaning, also known as hot water extraction method
Fast drying process
They inspect the carpet to learn the kind of materials it is made of and thus decide on the most effective way to clean it properly. In this way our cleaners avoid damages and guarantee a clean carpet that is taken care of in the safest possible way. We follow similar methods when performing end of tenancy cleaning, after builders cleaning, deep cleaning, one off cleaning, home cleaning, flat cleaning.
Testimonials
I have never thought that I would see our carpets look so good again. All stains are gone! Thanks for delivering such an amazing carpet cleaning service at such a low price.
The best carpet cleaning services I have ever used and I have used a lot in the past. The housekeepers were punctual, competent and very friendly. They performed a miracle in our home! Thanks.
Wow, thanks! I did not know your carpet cleaning service was so miraculous. I thought that the stain from blueberry juice would stay there forever. Thanks to your technicians and advanced cleaning methods, now it is gone.
Your cleaners did an amazing job cleaning our carpets. All stains and germs are gone and now I do not feel worried about our kids playing on the carpet anymore. Thanks for delivering such a professional carpet cleaning service.
What our cleaning agency offers to clients is:
High quality
Competitive prices
Flawless results
Professional work
Quick completion of tasks
Experienced cleaners
Customer support
Natural detergents
Full guarantee
Availability seven days a week
Here are some recommendations from our professional carpet cleaners that you might find useful in your everyday life:
Regularly cleaned carpets are easier to maintain. Preventing dust and dirt to build up for a long period of time on your carpet will keep them cleaner for longer.
Treating stains shortly after they occur will prevent them from staining your carpet permanently.
Regular vacuuming of the carpet will prolong its life and prevent deeper stains from occurring.
Dust mites are a common but silent problem. This type of infestation can cause a number of health issues so cleaning your carpet regularly is a must.
Having children or pets in the house requires regular cleaning of your carpets to happen more often.
Also, be sure that all cleaners on our team are extreme professionals. Here are some of the best qualities they bring along:
Experienced: All our cleaners arrive with a lot of experience and knowledge. From end of tenancy cleaning to carpet and upholstery cleaning, the technicians will have the know-how to make your place looking brand new. Along with their long experience the cleaners will bring all the tools required to get the job done. All you have to do is give us some details on the job in hand and a member of our team will arrive and do it in no time.
Skilled and Capable: We ensure that all our cleaning technicians are rated and reviewed by previous customers. The different jobs around a house require a different approach so all our employees specialise in different areas of the cleaning service. Whenever you give us some information about your particular situation, we will make sure to send the right person for it.
Reliable: You want to be able to trust the cleaner that will be working on your house. We make sure all of them are fully qualified, reliable and punctual. You can be sure that they will arrive on time and do the job quickly and efficiently. Rest assured they will provide the best possible results without causing any damage to your property.
Flexible: Doing all kinds of jobs has made our cleaners quite adaptable. It is hard to know all the details around a particular job, so it is convenient that the person performing the service will be able to help you, no matter what. All our cleaning technicians' skills will suit your needs as well as your budget.
Frequently Asked Questions
Are the chemicals you use harmful to my children/pets?

All detergents that we use are completely safe and non-toxic. They are high quality professional detergents, extremely efficient against stains but also 100% biodegradable, eco-friendly and safe.

How long does it take for my carpets to dry?

Depending on the materials of your carpet. It usually takes between 2 and 4 hours. We extract most of the moisture for a faster drying process.

Can you clean my upholstery/ any type of fabric?

Yes, we work with a wide range of detergents that target different types of stains and are used for different fabrics. We are able to clean all types of upholstery and all types of fabrics (wool, cotton, polyester, silk, velvet, nylon, bamboo, hemp etc.)

Will the cleaners move my furniture?

If it is needed, we might have to move some furniture. This way we will be able to reach certains spots of the carpet that might need cleaning but are not usually exposed. Rest assured all your furniture will be handled with care and returned to its original place after the cleaning is done.

Do you offer carpet/upholstery protection?

Yes, we can apply scotchgard protection. It is semi water resistant and will prevent the stains from soaking deep into the fabric of your upholstery or carpet. It will also reduce the wear and tear damage and
prolong the life of all carpeted/upholstered surfaces.
Emily D.:
" I want to say a BIG thank you to James who came over and took care of my dirty carpet. I had already lost hope when a friend of mine suggested I look for a carpet cleaning company. The job was done flawlessly and no dirt was left on my whole carpet. I am very happy with the results I received."
Jonathan Dickens:
"Great job, the guys that came to clean my sofa explained the whole process thoroughly and then did their magic. It looks brand new! I recommend them to all of you!"
E-mail us at info@homemates.co.uk or simply call us on 020 3745 4377 and our customer care team will gladly explain you even the smallest details about our cleaning services.