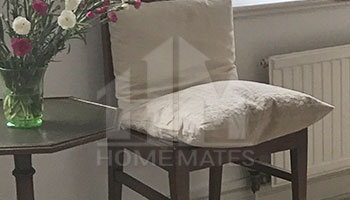 Cleaning at home is always such a chore! Would you not rather do something else you enjoy, especially after a long day at work? Whether it is a specific place of your house that needs cleaning or the whole place is full of chores awaiting you, know that you do not have to deal with that alone anymore. Instead of spending your precious time cleaning and scrubbing, you can now leave all this to us. We offer you a professional home cleaning service.
As a homeowner you surely have enough things on your to-do list to keep you busy at all times. We doubt many people nowadays have enough free time to enjoy with their loved ones, relax and maintain their homes clean at the same time. Here is when we come in. Would it not be wonderful to come home after work and be able to relax in a clean, spotless and comfortable house? This is exactly what the home cleaning service was made for. It addresses all key areas of your home that require regular cleaning and maintenance. It is of great importance to keep our homes clean in order to live a good quality life and bring our home condition to its best.
The home cleaning services HomeMates provides include: full sanitization of all the bathrooms, toilets, living and cooking areas as well as the hallways. The cleaning services are available for all London residents every day of the week. The company offers a variety of cleaning tasks and our main goal is to make sure all your needs are covered. Whenever you decide to book a service, our office agents will ask you about your home situations and what exactly you are struggling with or want to improve.This way, we can provide you the best services for your particular case. The task list that our cleaners use will be open to you so you can add or remove any services.
Our home cleaning also comprises basic tiding, entire bathroom and toilet disinfecting, kitchen appliances and devices scrubbing and polishing, wiping clean of TV and PC screens, floor mopping and vacuum cleaning. All the services are done by professionally trained cleaning staff, who have the necessary certificates.
Nedka
is in her early 50's and she is one of our finest cleaners. The saying 'Age ain't nothing but a number' defines her.
Daisy
is challenging herself in order to become an expert. She is practicing her skills on daily bases and do not accept anything but sparkling home.
Galina
is one of our brightest cleaners. Fond of household pets and children. Galina works quickly and up to a high standard.
Yulia
is a brilliant cleaner, who works quickly and catches on to each and every one of our customers' needs.
Here are some of the advantages of our home cleaning services:
the cleaning crew uses the latest and most modern vacuum cleaners and other advanced cleaning devices
the services are available every day including the weekends and holidays
the quality of the home cleaning services is guaranteed
the prices are affordable for all London citizens
all the cleaners are fully vetted and have the needed permissions to do their job
transportation to your address provided
E-mail us at info@homemates.co.uk or call us on 020 3745 4377 and our customer care team will gladly explain you even the smallest details about our cleaning services.
The home cleaning services are entirely consistent with your requirements and needs. Our company is ready to respond to your current demands and is very flexible when it comes to fulfilling customers' personal cleaning needs.
There are a number of areas in our homes that constantly get dirty and shall be cleaned regularly. However, most of us overlook those places and by not maintaining their cleanliness we allow dirt, grime and bacteria to gather on them. Some of those things are: bathroom rugs and towels (we recommend you wash and change those every week), Remote controls, door handles etc, (these objects are touched constantly by many people in the house. We suggest you sanitize them once a day or once every couple of days at least). Your carpets and upholstery are also a place that needs regular maintenance. Dust, hair, pet dander, soil from shoes and feet, sneezes and much more can be found on your carpets and upholstery. Vacuuming them at least once a week will reduce the amount of all those and prolong the life of your upholstery.
Kitchen, bedroom and other living areas
High and low dusting of different surfaces
Decluttering of all cupboards and drawers
Degreasing all cooking area surfaces (counter top, stove top etc.)
Window washing
Mirror washing
Limescale removal
Kitchen appliances cleaned
Hard water stains removal
Mold and mildew removal
Soap scum removal
Wipe sinks and polish taps
Empty trash bins
Vacuum upholstered pieces
Sweep and mop bare floors
Cobwebs removal
Wipe radiators, lampshades, picture frames, plugs, sockets, knick-knackery and more
Clean behind and under furniture
Bathroom
Remove hard water stains, limescale and soap scum
Remove cobwebs
Empty trash bins
Clean and disinfect toilet, seat and bidet
Wash and disinfect washbasin, shower and bathtub
Clean and polish sink and taps
Clean and sanitise shower head, hose and taps
Wash mirrors
Wash windows
Remove dust from all the surfaces
Vacuum area rugs
Sweep and mop bare floors
Declutter all shelves and cupboards
Clean drain
Living room and Bedroom:
Vacuum all carpets and upholstery
Dust all surfaces from top to bottom
Wash all hard floors
Dust all appliances
Clean and polish all mirrors, framed pictures etc.
Clean all shelves, cupboards and drawers
Polish all glass surfaces
Disinfect door knobs, handles and light switches]
It is important for us to provide this service as convenient for our customers as possible. This is why you are able to choose any chores or tasks and add them to your to-do list, as well as pick your own schedule. We provide this service weekly, fortnightly or monthly.
After you choose how often you wish to receive that service, a cleaner will be assigned to you. It will be the same one every time. We decided to work like that since the cleaner will be able to perform all tasks with more attention to details according to your best interests.
Also, be sure that all cleaners on our team are extreme professionals. Here are some of the best qualities they bring along:
Experienced: All our cleaners arrive with a lot of experience and knowledge. From end of tenancy cleaning to carpet and upholstery cleaning, the technicians will have the know-how to make your place looking brand new. Along with their long experience the cleaners will bring all the tools required to get the job done. All you have to do is give us some details on the job in hand and a member of our team will arrive and do it in no time.
Skilled and Capable: We ensure that all our cleaning technicians are rated and reviewed by previous customers. The different jobs around a house require a different approach so all our employees specialise in different areas of the cleaning service. Whenever you give us some information about your particular situation, we will make sure to send the right person for it.
Reliable: You want to be able to trust the cleaner that will be working on your house. We make sure all of them are fully qualified, reliable and punctual. You can be sure that they will arrive on time and do the job quickly and efficiently. Rest assured they will provide the best possible results without causing any damage to your property.
Flexible: Doing all kinds of jobs has made our cleaners quite adaptable. It is hard to know all the details around a particular job, so it is convenient that the person performing the service will be able to help you, no matter what. All our cleaning technicians' skills will suit your needs as well as your budget.
On top of all that, all cleaners are provided with the highest quality products and detergents. Their professional approach and experience have taught them how to work with attention to detail and in the best way possible, reaching flawless results while not causing any damage. All products we use are eco-friendly, biodegradable and pet and children safe.
Frequently Asked Questions
Can I change the list of tasks for each visit?

Yes, once you establish the regularity of your cleaning, you can decide what you wish to be done each time. Please make sure you tell your booking agent or cleaner in advance. This way they will come prepared.

Can my cleaner come over and clean when I am not at home?

Yes. This is another reason we provide you with the same cleaner every time. You will get to know them and start trusting them in your own home. The cleaner will keep arriving at the day and time, requested by you, even if you are not home. This way you get to come home to a clean, refreshed home.

Does the home cleaning service include laundry?

It does not, but laundry is one of the services you can put on your additional task list. Your cleaner will do it for you upon request.

How will my cleaner enter my house if I am not there?

You can provide your cleaner with a spare key or leave the key somewhere for them like the neighbour.

Do I have to provide tools or equipment?

No. All cleaning technicians arrive fully equipped with everything needed to take care of your house. However, if you want a particular product to be used on your property or you would rather have them using your personal detergents, just let them know. They can do just that.
Elaine J:
"The best home cleaning service in the area! I have used it for over a year now and the cleaners have never disappointed me. They work so hard and best know how to meet my requirements. Plus, the price is so affordable."