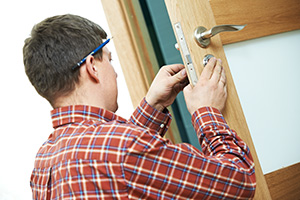 HomeMates specializes in odd jobs for the home, office or any other kind of real estate property. Those types of tasks include various repairs and improvements which are individually required from our clients and need more specific tools and equipment, along with the experienced hands of our handymen. We are always available to help you with any odd jobs in your home.
We know that in one's home, repairs are constantly needed. Whether it is something broken, new furniture that needs to be assembled or something else that has to be installed, these jobs require not only skills but also professional equipment. It is expensive to buy all the tools you might need one day, especially when you don't need to use them on a daily basis. This is why we offer this service. It is provided by professional handymen with a lot of experience that know exactly how to tackle any task. They come fully equipped with everything needed for the particular task so do not hesitate to reach out to us.
Some of the odd jobs we offer:
We offer a few types of handyman services but you can always combine them or ask for a specific task.
General repairs – In this particular group of services are included all types of light household repairs and bath fan repairs. Things like fixing a squeaky door, unclogging a bathroom or kitchen sink, changing taps and shower heads, repairing ceiling or exhausting fans can be easily accomplished by our handymen promptly and efficiently.
Installations – Our employees can handle any task you give them which is connected to the installation of various objects and things. Here are included jobs like hanging pictures, placing mirrors in different rooms and spaces, Furniture Assembly and installing shelves or bookcases and many more.
Electric repairs – If you need someone to screw in a light bulb, to take care of a disconnected wire or to properly install your fire alarms or light fixture, then our electricians are at your services. They are completely equipped with professional tools specially designed for these jobs and for others like the replacement of switches, contacts and other electric items in your home.
Fit Blinds and Curtains – The experts of our agency will fit and then install your new blinds or curtains for the rooms or for the shower. If they are not custom-made, our handymen will fix them and will put them in the place you've designated.
Replacing locks – This service includes changing of all types of locks, regardless of their model, size or a period of usage. Our skilful handymen are equipped to remove the old broken lock whether it is mortice deadlock or a rim latch and install the new one you've purchased.
Our handyman service was especially designed to help you in all odd jobs and tasks that are waiting in your home. There is no task that our technicians wouldn't be able to do. They handle large and small jobs. You name it, we do it! All our handymen are skilled, experienced and bring the best professional tools along. They will help you with any kind of task you might have so don't hesitate and give us a call.
Along with the job done, you will also benefit from:
A time-saving and cost-efficient service
Professional tools and equipment brought by the technicians
Possibility to purchase extra materials for your home
Pricing based on the service provided and not the time it took to be completed
Professional communication and advice
Also, be sure that all handymen on our team are extreme professionals. Here are some of the best qualities they bring along:
Experienced: All our handymen arrive with a lot of experience and knowledge. From general labor to home repair and odd jobs, the technician will have the know-how to make your place looking brand new. Along with their long experience the handymen will bring all the tools required to get the job done. All you have to do is give us some details on the job in hand and a member of our team will arrive and do it in no time.
Skilled and Capable: We ensure that all our handymen are rated and reviewed by previous customers. The different jobs around a house require a different approach so all our employees specialise in different areas of the handyman service. Whenever you give us some information about your particular situation, we will make sure to send the right person for it.
Reliable: You want to be able to trust the handyman that will be working on your house. We make sure all of them are fully qualified, reliable and punctual. You can be sure that they will arrive on time and do the job quickly and efficiently. Rest assured they will provide the best possible results without causing any damage to your property.
Flexible: Doing all kinds of jobs has made our handymen quite adaptable. It is hard to know all the details around a particular job, so it is convenient that the person performing the service will be able to help you, no matter what. All our technicians' skills will suit your needs as well as your budget.
Frequently Asked Questions
Can you mount heavy pictures and frames?

Yes, however, if the object is heavier than 30kg, you must hire a couple of handymen.

Do I need to provide tools and equipment?

Not at all! All technicians arrive fully equipped with everything needed to perform the job in hand.

Can you mount a TV on my wall?

In most cases, yes. It really depends on the wall where you want to place the tv. Make sure you inform your booking agent that you want that service and they will discuss it with you.
Luis Rubino:
" Adrian did a great job at my place! He was very punctual and helped me figure out my problem. He worked fast and the results were more than pleasing. Highly recommend it!"
Jeremy T:
" Very knowledgeable and professional guy. He did everything thoroughly and made sure everything was properly taken care of. I wasn't sure the job was so complicated so he had to stay for an extra hour. He was so nice about it, and helped me with a couple of small things around the house as well. Great service, I am very happy with the outcome. Thank you!"
You can call us on 020 3745 4377 or email us at info@homemates.co.uk.