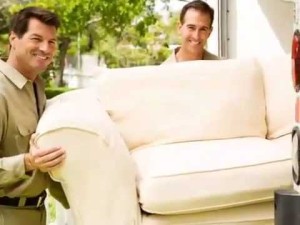 HomeMates is a developing company that provides home moving which includes the transfer of all the items that need to be replaced from the old place of living. We aim to perform flawless moving services of both houses and office spaces. All our moving agents are highly experienced and professional. They will handle all your items and furniture with care and make sure that the proper and safe moving of all belongings is provided. Trust them with your home, they are the best professionals out in the market.
Moving from one place to another, whether it is across the street or abroad, is a big deal. Moving all your personal belongings, memories and everything dear to you and arranging it into a different place can be quite emotionally exhausting on top of the physical exhaustion you get from moving and packing all items in your house. Sometimes moving has to happen in a single day and the lack of organisation and plan can make this impossible. Do not attempt to do all this on your own. Give us a call now and let us do everything for you. We promise to fit in your schedule and move everything in a safe, organised manner.
We know how hard moving out/in can be. If you live in a big house, have a lot of stuff that need to be moved and especially if you have pets or children, you probably need some help with the process. We have been providing moving services for many years now. This helped us figure out what the best way to organise a move is. After you book the home moving service, our office agents will assign a move coordinator and team to you. We provide them with a detailed checklist so nothing is left behind.
The employees will come with suitable trucks and will ensure the secure transportation of all the belongings of the customers to their new homes.
Whenever you call our office, one of the booking agents will take on your case. They will give you an estimate over the phone and decide on how to proceed with choosing the right vehicles, team and materials for your case. Keep in mind that sometimes we send a specialist on site.
Your move coordinator will organise the whole process for you and create the checklist that fits your household best. They will share all details with you and provide everything needed for the successful move. This includes parking spaces, packing materials, vehicles and enough movers on the team.
All your belongings will be organised and carefully packed into boxes. We provide all moving agents with special moving materials that ensure safe transportation. All contents inside will be labeled on the box so the unpacking process is made faster and easier.
We will transport your belongings straight to your front door. All drivers are completely qualified and professional so risk of damage is reduced to minimum.
After all items are delivered, our team will unload everything for you. We do all the heavy lifting and moving for you. All boxes will be brought to the desired room/area of the house. Our movers will unbox all your items.
Arranging all your belongings and furniture just how you want is a part of the process. We may also help you with any finishing touches like installing your audio system or tv, connecting all your appliances or hanging paintings, mirrors or curtains.
If you need your belongings to be stored for some time, we can provide any kind and size of storage facility to you. When storing your belongings we make a list of all boxes and things that go in the storage unit and we provide insurance and surveillance. The storage of the items is guaranteed, however, it is an option for a definite time that is normally no more than a couple of months.
To get in touch with us please give us a call on 020 3745 4377 or email us at info@homemates.co.uk.
Some of the major moving services that are ensure by the company are:
loading of the items
safe transfer to the needed destination
unloading of the items
The full service packing will be performed by the specially trained workers who will pay special attention to the fragile items that require special care. The storage of the items is also guaranteed, however, it is an option for a definite time that is normally no more than a couple of months. The company provides unique option of combining the home moving service with office moving, man and van or any other removals services. To facilitate the process of packing the company can also provide the materials and boxes, needed for the self-packing of all the belongings. The providing of the home moving service is available both for short and long distances.
There are of course additional home moving services that are available for ordering such as:
full service packing and unpacking
storage of the items for a definite time
possibility for transfer of bigger items
Frequently Asked Questions
When do I need an on site estimate?

We usually give you an estimate over the phone. In some cases however, we need to visit your house in order to give you an accurate quote and organise everything needed for the particular project. These are some of the cases when this is required:

if your home is 1.500 square feet or larger
if you have any large or bulky objects (pianos, pool tables etc.)
if your home has any narrow halls/doors that furniture might not fit through

What should I keep with me on the moving day?

If your moving will be completed the same day, you do not have to worry about bringing certain belongings. However, if it shall take more than a couple of days we suggest you bring anything you and your family will use during that time. Common items include: snacks, toilet paper, toothbrush/toothpaste, clothes to change into, phone chargers and your kid's favourite toy. You might also bring medications, passports, insurance cards and any high-value, sentimental objects like jewelry.

Are there any items you cannot take?

We are not able to load and transport any appliances that have not been emptied, any liquid-based items, hazardous materials, inflammable items and garbage.

What are the factors that might affect the price?

We give you an estimate over the phone, however, the time that is needed to load and unload the trucks, the distance between your property and the parking space, the amount of stairs and the time, needed to drive from the load to the unload location are things that might affect the price of your service.
Jessica Meyer: "Everything was done fast and efficiently. All our belongings were taken care of and nothing was broken. The team did a great job in organising all items just how i wanted them. I am very happy with the service delivered."
John Payne: "The guys were very punctual and did everything in just a day! All my furniture was moved with no damage. The only complaint I had was a scratch on the wall that happened when they were taking my very large sofa out. They were very nice about it and sent someone to fix it on the very next day! Everything else was perfect and i am very pleased with the outcome."
To get in touch with us please give us a call on 020 3745 4377 or email us at info@homemates.co.uk.