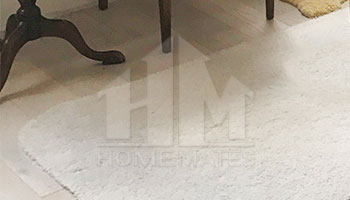 HomeMates employs some of the best carpet cleaning technicians in Brixton, SW2. Choose our carpet steam cleaning service today and restore the look of your carpet.
If you want to restore the nice and clean condition of all of your carpets you can choose the outstanding services of our dedicated company that is currently located in Brixton, SW2. For the best look of your carpets, you need to provide extensive care on regular basis.
Miro
is full of energy and ready to proof that even the newest co-workers could do the cleaning job as good as the most experienced in the field.
Rado
is the most experienced carpet technician. For 3 years he took care of more than 4500 stained and dirty carpets.
Stoyan
admits that the satisfaction of the Customer is the most important thing for him and that is what makes him develop himself.
Yavor
has more than 7 years experience as a professional technician and he became supervisor of the team performing the carpet cleaning.
Carpet Cleaning in Brixton from HomeMates
Our carpet cleaning in Brixton, SW2 is thoroughly professional and consists of procedures that will guarantee the impeccable look of your favourite carpets. The things that are currently included in our list are:
Steam cleaning
Hot water extraction
Using of eco friendly cleaning equipment
Dealing with unpleasant odours
Removing of stains from every origin
Innovative and modern approaches
Experienced and hard working carpet technicians
Fair prices and exceptional offers
Call centres available 7 days per week
If your busy schedule does not allow you to do so, do not hesitate any more but contact our reliable carpet technicians who will be happy to contribute for the outstanding look of your carpets. We are available during the week as well as at the weekends to come and to take all of the carpets that need extensive cleaning.
E-mail us at info@homemates.co.uk or simply call us on 020 3745 4377 and our customer care team will gladly explain you even the smallest details about our cleaning services.
Here is a list of all the services we provide in Brixton
We will come prepared with all the tools and detergents that are required for professional carpet cleaning and we expect your phone calls from Monday to Sunday in Brixton. We can apply steam cleaning that will help for the better extraction of dirt and pollutants that is performed by our hard working team of carpet technicians. Our advanced carpet cleaning equipment is not dangerous and will not harm the surface of your carpets. Thanks to our innovative approaches, even the nasty stains will be effectively removed from your carpets. The unpleasant odours will also disappear, thanks to the modern deodorizers that we apply.
Professional Carpet Cleaners Brixton, SW2
We are determined to prove to you that our carpet cleaning is the best in Brixton, SW2. Our team of carpet technicians are ready to collaborate with you and to explain to you every step of the working process. As far as the prices are concerned, you can be absolutely sure that they are the most reasonable ones in the area. Do not hesitate any more but contact our respected and professional company. To be additionally informed, you can use our customer support centres where our friendly staff will answer to all of your questions that concern the carpet cleaning.