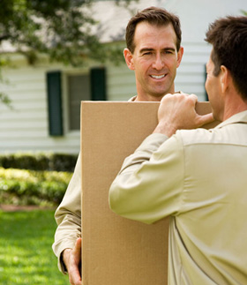 HomeMates offers home and office removals services in Brixton, SW2 London. Get a fast and smooth relocation by booking our professional team of movers.
Are you in desperate need of some help for removing you items? Heavy object require strength and special attention, which is why it is impossible to move out your massive belongings all alone. Therefore, the best solution is such situations is professional removals services. We are here to offer expert packing, carrying and loading operations to the residents of Brixton, SW2.
We won't waste your time and money, because the service we provide is designed to meet all your needs and special requirements when it comes to the inevitable transportation fuss. Moving objects from one place to another could cause you troubles. So, spare yourself the problems and efforts with our excellent removals services in Brixton.
Removals Services Brixton from HomeMates
We can promise you:
Safe transportation of your belongings
Responsible services
Vehicle with enough space
Packing and unpacking assistance
Carrying of heavy-weight object
To get in touch with us give us a call on 020 3745 4377 or email us at info@homemates.co.uk.
Here is a list of all the services we provide in Brixton
If you decide to use our removals services, you will get an expert removals team in Brixton, SW2, professional item carrying assistance, safe transport with a special vehicle. Don't worry about the prices, because we are doing our best in order to provide you with the best quality at the lowest prices. Therefore, we have combined all the necessary activities in a single removals service. By doing this, we have optimized the service's efficiency, while its price is kept reasonable. Choosing our offer would eliminate the troubles that would come along if you try to do all the hard work by yourselves. We got all you need, so hurry up and make an appointment.
Removals Services Brixton, SW2
Moving out and doing everything by yourselves could be a real torture. A small family car is not capable of carrying bulky object. Even if you manage to place a large item inside, you would still lose a lot of time and money.
So, spare yourself the stress and contact us right away. Our company has long years of professional experience and is to offer you the best solution that would match all your personal needs and requirements. The service we provide comes at a competitive price that will spare you any extra expenses. Moving out is easy by booking a removals quote by calling us. The support center we maintain employs friendly call agents, who are ready to answer your questions any time of the day. Please, remember to point your fragile objects, so we make sure that they will receive proper care along the whole process.