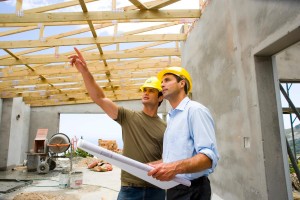 Extend your house in Brixton, SW2 with the help of HomeMates! We provide professional house extensions in order to increase the living space of your home.
If you want to increase the space at your home but you don't feel like moving to a new house, then you might have a big problem. However, don't worry because we are here to help you and it will be our pleasure to come and give you a hand.
Home Extensions in Brixton from HomeMates
We are one of the most experienced and reliable companies on the market that offer professional house extension services in Brixton, SW2. We work with qualified experts, who can help you:
Plan the extension project in detail
Realise your ideas
Improve your place significantly
Help you create a new functional area in your home
The only thing you need to know about is we care about our customers and we are more than determined to get the things done.
Contact HomeMates at 020 3745 4377 or at info@homemates.co.uk.
Building Services Prices
The prices can vary greatly depending on the size of the property and materials used. We strongly recommend to fill in the form or call us for a free quote.
Here is a list of all the services we provide in Brixton
Our professional company is dealing with home extension services and we are based in Brixton, SW2, London. One of the key features you need to know about our agency is the fact we work with people with great amount of experience. We take care at what we do and this is why we would like to ensure you that you will not be disappointed with the final result. Do not think that people these days are actually trying to take your money without doing any work. We can promise you that we are the best in the business and all over Brixton, SW2 London.
Home Extensions Brixton, SW2
Since this job is a hard one, before starting with the work itself we will send an expert at your place who will discuss the details and inspect your home. In that way we will have the needed knowledge in order to start dealing with the work. And once again, since this is a serious job, we would like to advice you to give us a call a few days in advance so that we can discuss everything on the phone and start working together. You can also take a look at some of our previous works and decide whether or not we are good at what we do.
Our phone lines are open 24/7 and our mobile teams are ready to start working right away – the only thing we require you to do is to get in touch with us, which is as easy as game – dial our number and you will have the chance to speak with some of our office assistants.