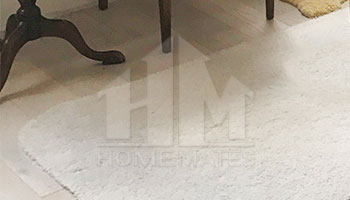 HomeMates employs some of the best carpet cleaning technicians in Kensington, W8. Choose our carpet steam cleaning service today and restore the look of your carpet.
Our agency is one of the best providers of professional carpet cleaning services in London. We are located in Kensington and work with the most experienced cleaners in the business.
All of our experts are licensed cleaners, who have the skills, motivation and desire to provide every single client with a perfectly clean carpet. Don't hesitate to contact us.
Miro
is full of energy and ready to proof that even the newest co-workers could do the cleaning job as good as the most experienced in the field.
Rado
is the most experienced carpet technician. For 3 years he took care of more than 4500 stained and dirty carpets.
Stoyan
admits that the satisfaction of the Customer is the most important thing for him and that is what makes him develop himself.
Yavor
has more than 7 years experience as a professional technician and he became supervisor of the team performing the carpet cleaning.
Professional Carpet Cleaning in Kensington from HomeMates
When it comes to carpet cleaning services you want:
Fast service
Effective cleaning
Top quality at competitive prices
Professional cleaning ingredients
Spotless results
Availability at your convenience
Professional and well trained technicians with rich experience in carpet cleaning services
E-mail us at info@homemates.co.uk or simply call us on 020 3745 4377 and our customer care team will gladly explain you even the smallest details about our cleaning services.
Here is a list of all the services we provide in Kensington
In Kensington, W8 our cleaning company offers you everything you need when you need it and always the way you want it. We leave nothing but spotless, fresh like new carpets and rugs and we perform our services in almost no time.
Carpet Cleaning Kensington, W8
Have you forgotten the original colour of your carpet? Then it's definitely time to have it cleaned thoroughly. Use our professional carpet cleaning services and you will have a super clean and free of bacteria carpet that looks like brand new. We are the leader on the market in Kensington, W8 where we are located. We have many existing clients and several new ones, who fall in love with our professional work. We pride ourselves in the amazing team of cleaners we work with. All of our employees are experienced specialists, who are the best at their job. Call us any time soon.
When was the last time you had your carpet cleaned thoroughly? To enjoy a clean and hygienic carpet, it is necessary to have it cleaned at least once every three weeks. Call our company and we will do it for you with pleasure.
When you need carpet cleaning for your home, office or commercial area in Kensington, London, do not hesitate to contact our company and enjoy the results from our fine services.
We clean carpets and rugs equipped with modern tools and machines. We use professional cleaning ingredients and ultimate methods in cleaning to ensure that stains will be removed, carpets will be deodorized and dust-free. We are available every day of the week and you will love our great prices – call and check!