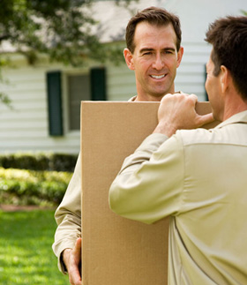 HomeMates offers home and office removals services in Kensington, W8, London. Get a fast and smooth relocation by booking our professional team of movers.
We will take care of the right arrangement of the boxes and,of course, of their secure transportation. We will take up with the removal of your items as soon as you contact us, so hurry up and make the right choice and save up a lot of time and nerves.
If you want to handle with the relocation of your items in a successful way, our developing company can offer the best removals services. We cover the Kensington, W8 area and we are constantly available for arrangements.
Removals Services Kensington from HomeMates
Our removals services now include the following things:
Modern equipment and vehicles
Removal of furniture and of a wide range of items
Disciplined and reliable workers
Fast performing of the service
Great working times
To get in touch with us please give us a call on 020 3745 4377 or email us at info@homemates.co.uk.
In order not to wonder what to do with all your stuff when time for moving comes, take a look at our amazing offer for removals services. We guarantee that we are completely professional and that our workers are the most qualified in Kensington, W8.
The dedication of our employees is visible from the beginning and we assure you that through our removals services, your possessions will be fully protected. We will take care of your home and office removals in a fast and secure way without meeting obstacles during the working process.
Here is a list of all the services we provide in Kensington
No matter of the traffic conditions we will be able to transport all of your items on time. Our staff is the perfect combination of loyalty and commitment and in addition to this all of them are disciplined and organized.
We offer you suitable solution for every problem that you may experience around the transportation of your items. To bring perfection in everything, we have ensured the most modern and reliable vehicles and equipment in Kensington, W8.
Removals Services Kensington, W8
Your belongings will be delivered at the right place without being broken or damaged in any way. Benefit from our greatest offers and we promise not to disappoint you. Our prices are reasonable and and the working schedules are very flexible. We are encouraging you to try our removals services for the moving of your possessions in an effective way.
We will be awaiting for your phone calls – choose high quality and friendly attitude and take up your appointments and pleasant activities, we will take care of the rest.