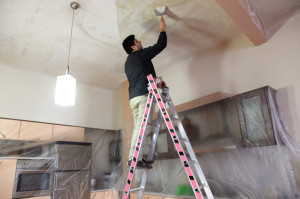 Professional home refurbishment services in Kensington, W8 provided by HomeMates. Give your house the look it deserves with our home refurbishment service.
We offer our home refurbishment to landlords, home owners and property agents during the whole week, as well as at the weekends. Depending on your preferences we can include different procedures that will be suitable for your property.
We know that perfection is hard to be reached but we always strive to come up with the best solutions for our customers.
If you dream of professional home refurbishment, done according to all important standards, we are the right company for you.
Give us a call now on 020 3745 4377 or send us an e-mail at info@homemates.co.uk with your enquiry or to arrange a viewing.
Refurbishment Services Prices
The prices depend ond the size of the property and the requirements you have. Call us now and arrange a free viewing!
Home Refurbishment in Kensington from HomeMates
We are ready to offer you the following things, included in the service:
Ideal painting and decorating;
Professional plumbing services;
Excellent floor fitting;
Professional advice from our specialists;
Changing of the appearance of your home;
Skilled and experienced workers;
Great working schedule;
Competitive and affordable prices
Here is a list of all the services we provide in Kensington
We are offering you our special and professional home refurbishment services, currently available in Kensington, W8. We cooperate with a team of very dedicated and reliable workers who are very experienced and who can manage with a wide range of simpler or more complicated tasks.
If you need home refurbishment right now, do not hesitate to contact our friendly team of workers. We are ready to listen to your requirements and to make a suitable project for the look of your home.
Professional Home Refurbishment Kensington, W8
No matter of the day of the week, we can come to make an inspection of the condition of your home. If you need plumbing services in the area of Kensington, W8, we can offer even that – our professional team of plumbers can fix a wide range of problems without any difficulty.
As far as painting and decorating is concerned, you can be sure that we will use the most modern equipment and tools that are of first-class quality.
We are capable of dealing with the procedures because we count on very hard-working employee of our company who uses innovative methods of working. If you require, we can also include contacts with other professionals who can also offer appropriate decisions for your home refurbishment. You can find us very easy in Kensington, W8 – hurry up and facilitate your life.
We can deal with every problem, while you relax and do other pleasant activities. Our prices are fixed and very reasonable, without additional charging. For any further information, check our customer support centres that work 7 days per week. Choose the quality and loyalty for the improving and the refurbishing of your home.