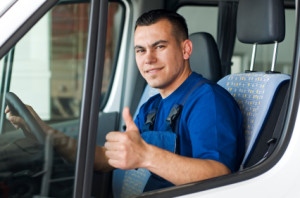 HomeMates provides fast and reliable man and van services in Kensington, W8 London. We will gladly assist you with any moving task. Get in touch for a quote.
The movers, who we have at your disposal, are experts and have the skills and strength to move in or out heavy object such as sofas, pianos, refrigerators, oven, wardrobes, beds, etc.
Once we are ready, we will carry all your personal belongings to our van and load them carefully. The cargo will be delivered right inside your new home as soon as possible.
Man and Van Services in Kensington from HomeMates
You should use our services because:
we have background experience
all of our employees are hard-working professionals
we respect you property
we have vans with various baggage capacities
we are reliable and responsible
To get in touch with us please give us a call on 020 3745 4377 or email us at info@homemates.co.uk.
Here is a list of all the services we provide in Kensington
Are you planing to move out of your home in Kensington, W8? Changing your residence could be a long and difficult process, especially if you don't have a car. Therefore, we would like to offer you our helpful man and vans services.
Our company is located in Kensington, W8 and has helped many Londoners to change their places of residence, providing them with high quality at competitive prices. We have several sizes of vans that will accommodate even the most bulky items.
Many happy clients have already used our man and van services in Kensington, W8. We have a lot of experience that we have gathered along the years of professional man and van assistance.
Man and Van Kensington, W8
Of course, you should be absolutely sure that you can entrust your more expensive items such plasma TV, fishtanks, computers and other goods, which require extra care, to our employees.
We are professionals and we have respect for our clients' property. Every assistance we deliver is designed to help, and not harm or cause any distress.
Once our team is in your house, you can guide them through to clear out the details of the moving process. If you need packing and unpacking assistance, we are absolutely capable of providing such a procedure.
We can offer you safety packing service for the fragile appliances and items, which may be damaged during the process. Unpacking services could be also provided by our man and van professionals, if you would require it.
To receive the excellent man and van services, which our company offers in Kensington, W8, please contact our call center. You can call us for booking and questions any time of the day. We will need your details in order to make an appointment.