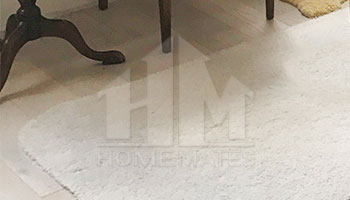 HomeMates employs some of the best carpet cleaning technicians in Whetstone, N20. Choose our carpet steam cleaning service today and restore the look of your carpet.
We are experts in delivering high quality carpet cleaning services and all our customers who live and work in Whetstone, N20 would agree that before booking with us, they have never had such an excellent carpet cleaning experience.
Miro
is full of energy and ready to proof that even the newest co-workers could do the cleaning job as good as the most experienced in the field.
Rado
is the most experienced carpet technician. For 3 years he took care of more than 4500 stained and dirty carpets.
Stoyan
admits that the satisfaction of the Customer is the most important thing for him and that is what makes him develop himself.
Yavor
has more than 7 years experience as a professional technician and he became supervisor of the team performing the carpet cleaning.
Carpet Cleaning in Whetstone from HomeMates
We only apply proven cleaning techniques:
Steam cleaning
Vacuum cleaning
Dry carpet cleaning
Treatment of stains
Removal of unpleasant odours
We are locally owned and managed company that has the experience necessary for meeting the cleaning needs of commercial and domestic properties. As for the carpet cleaning service, it is efficient and provided by experts in the industry who will come to your address uniformed and equipped with the best cleaning machines.
E-mail us at info@homemates.co.uk or simply call us on 020 3745 4377 and our customer care team will gladly explain you even the smallest details about our cleaning services.
Here is a list of all the services we provide in Whetstone
We work in the area of Whetstone, N20 every day and our carpet cleaning services are always of top quality. Most customers book a service with us mainly because of the "visible" dirt and stains that make the carpet look in a really bad condition. However, apart from the dirt that can be seen with a naked eye, millions of pollutants live in the fibres and deteriorate the indoor air. Once you book with us, you don't have to worry about the cleanliness of the carpets because all germs and dirt will be extracted.
We guarantee that our cleaners will remove the bad smells and they will use eco-friendly products that are harmless to kids and pets. They will also make sure that all germs are eliminated and your home is a healthy place.
Professional Carpet Cleaners Whetstone, N20
Sometimes carpets are made of materials that can not be treated with a steam cleaning machine. In this case, they will be dry-cleaned but the results will be as excellent as our customers want.
It is not recommended to step on the carpets before they are completely dry so we will provide you with special shoes for further protection.
Carpets absorb unpleasant smells that can not be easily removed but if you book with us, we guarantee that they will be eliminated and the carpets at your home or office will smell fresh for a long time.
If your home, hotel or office is located in Whetstone, N20, call us and we will make sure the carpets look fantastic. The service is cost – effective, which makes it suitable for households and commercial premises alike. Contact an operator now and you will be given a free estimate and unbeatable quote. We are at your service every day.