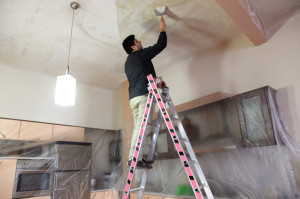 You can improve the condition of your home by ordering the painting and decorating, loft or basement conversion, house extension, plumbing, electrical or gas installations which you need. HomeMates provides professional home refurbishment which includes glazing, wallpapering, installing and fixing audio and video systems and professional consultation. Order the home refurbishment you need and our company will implement it in a convenient time. If you need any innovations which require installation or repair of roofs, wood floor, electrical or gas appliances, fitting of furniture or devices, rely on our technicians. Our services are provided in Whetstone, N20 and can offer you excellent home refurbishment.
Give us a call now on 020 3745 4377 or send us an e-mail at info@homemates.co.uk with your enquiry or to arrange a viewing.
Refurbishment Services Prices
The prices depend ond the size of the property and the requirements you have. Call us now and arrange a free viewing!
Home Refurbishment in Whetstone from HomeMates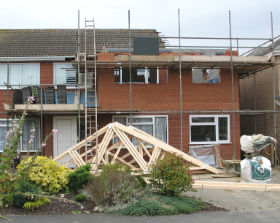 Next time you decide to update your home, take advice from our specialists in Whetstone, N20. They are experts at home refurbishment and our business is very successful. All the builders and other specialists that handle these projects work for us and this is how we are able to maintain control of the process, from start to finish, including timeline and cost. We use modern equipment and cutting edge techniques and we have lots of experience. Don't worry about your home refurbishment – it is in good hands as long as it is tackled by our company. We urge you to get in touch with us as soon as you can.
House Renovation in Whetstone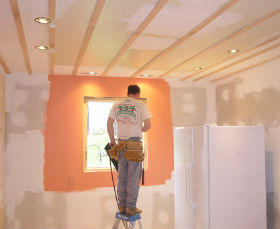 Once in a while each place needs refurbishment – this is the way to renovate, refresh and give your place a new looks or just to make it more attractive to live in by renovation the old electrical and plumbing systems.
In Whetstone, N20, London our company can offer you a package of refurbishment services that can easily satisfy your needs, desires and to make your place a lot more comfortable to live in. We have plumbers, carpenters, electricians and decorators, so we can ensure a great quality refurbishment, executed in short terms and great prices.
Property Refurbishment in Whetstone, N20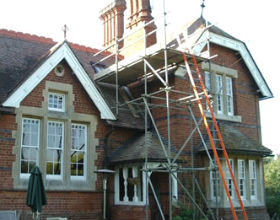 You can ensure the good condition of your home and all appliances in it using our professional services which provide high-quality home refurbishment. Whether you need installation of your gas, electrical or plumbing devices, repair of your roof, wood floor, decorating, glazing or plastering, HomeMates can offer you these and many other services. It provides inexpensive home refurbishment which will increase the life span of your appliances, property and improve their condition. Call and book the home refurbishment you need, provided in Whetstone, N20 every day of the week. It will be implemented in a day and time preferred by the customer.