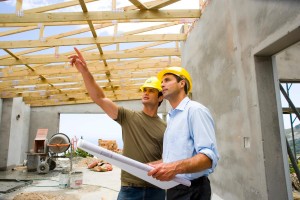 Extend your house in Chelsea, SW3 with the help of HomeMates! We provide professional house extensions in order to increase the living space of your home.
Living in a house is great but sooner or later you will feel the need of having a little bit more space. This, as you can probably guess, is one of the hardest tasks and it is impossible to do it on your own.
What you need to do here is to get in touch with us – we are professional agency dealing with home extension services and we can be found in Chelsea, SW3 London.
Contact HomeMates at 020 3745 4377 or at info@homemates.co.uk.
Building Services Prices
The prices can vary greatly depending on the size of the property and materials used. We strongly recommend to fill in the form or call us for a free quote.
Home Extensions in Chelsea from HomeMates
Our employees are among the most reliable and experienced house extension specialists in the business. They are well-trained and have all the necessary skills to perform ideally. What they can do for you is:
Give you a professional opinion about the project
Determine the best and most effective approach
Keep you informed throughout the whole process
Finish with the whole project in the most secure way
Here is a list of all the services we provide in Chelsea
So if you are currently reading this text, then you should stop looking for any other alternatives simply because we are the best in any matter – we have professional employees, our attitude toward our clients is great and last but not least – the rates we offer are more than affordable.
We believe that this is the right combination when it comes to house extension services in Chelsea and we are more than determined to come and give you a hand. Since this is a serious job we will not be able to start working right away. Instead you need to call us and we will make an appointment with an expert of ours.
Home Extensions Chelsea, SW3
He will come at your place and make an inspection. In that way you we will be able to give you an idea how the extension might happen – this is why you need to know that it is better to give us a call a couple of days in advance because in most of the time we are extremely busy. If you want us to come at day and time that will meet your needs, do call us in advance.
And last but not least – we would like to pay attention to some of our workers – they are truly great because they have the needed motivation and dedication along with the right amount of experience. We can guarantee that we are the best in Chelsea, SW3 London, especially when it comes to home extension services. So enough with the small talks, just get in touch with us – this is the only thing you need to do – the rest of the work just leave to us.