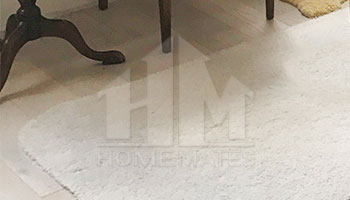 HomeMates employs some of the best carpet cleaning technicians in Church End, N3. Choose our carpet steam cleaning service today and restore the look of your carpet.
Our carpet cleaning company is based in Church End, N3 and has been in business for more than a decade. We are one of the leaders in cleaning on the market in London. We offer high-quality results, secure services, trained technicians and competitive prices that no other company in Church End, N3 does.
We're determined to meet our clients' needs no matter what and we'll handle your carpets very quickly and efficiently; we promise you this. If you need a professional carpet cleaning service, be sure to get in touch with us so that we can help you.
Miro
is full of energy and ready to proof that even the newest co-workers could do the cleaning job as good as the most experienced in the field.
Rado
is the most experienced carpet technician. For 3 years he took care of more than 4500 stained and dirty carpets.
Stoyan
admits that the satisfaction of the Customer is the most important thing for him and that is what makes him develop himself.
Yavor
has more than 7 years experience as a professional technician and he became supervisor of the team performing the carpet cleaning.
Carpet Cleaning in Church End from HomeMates
We ensure the highest standards of performance and we also offer:
Certified, experienced cleaners
High-end, eco-friendly cleaning technology
Stain and spot removal
Fast drying
On-site cleaning
E-mail us at info@homemates.co.uk or simply call us on 020 3745 4377 and our customer care team will gladly explain you even the smallest details about our cleaning services.
Here is a list of all the services we provide in Church End
Our service is customer-oriented. It means we try to tailor it in a way that suits your criteria and needs completely. We promise to listen to you and discuss with you all the details in advance, so that you know what to expect.
We have a special stain removal system which fights stains very successfully. Yet we can eliminate most stains. As hard as we try, some stains cannot be fully removed due to their nature, poor carpet maintenance, everyday wear and tear, and other factors. But we'll be sure to remove as much of the grime as possible and we guarantee at least 95% of the stains and soil will be gone thanks to our unbeatable cleaning program.
Professional Carpet Cleaners Church End, N3
We work fast and effectively and it usually takes us a few hours to clean a carpet. The best part is, we will perform all the cleaning right in your home. Basically, you don't have to do anything but call us; we'll take care of the rest.
We're very committed to our job and we'll do anything to keep you satisfied. We can even move away your furniture and some other possessions placed near the carpet to facilitate the cleaning process. We also promise to inspect the carpet both prior to and after cleaning to ensure that the maximum results have been created.
As you can see, our headquarters are based in Church End, N3 and we work very devotedly. If your carpets need to be brought back to their original condition, you can count on us from Monday to Sunday. We'll be happy to hear from you, so call our service centre and we'll tell you more about our company.