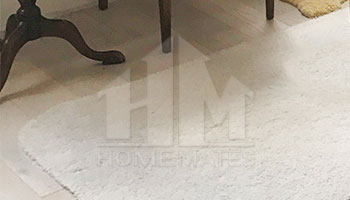 Do you need help with your carpet cleaning? No matter how many items you have, our cleaners can deal with them. We remove all kinds of debris, bacteria, microorganisms and other build-up of dirt. Not to mention stains. We use a special pretreatment method to get stubborn stains out. We promise to do our best to clean your carpets to a reasonable standard. Our carpet cleaning is provided in Mottingham, SE9. For more details you can simply give us a call. We will talk to you until we arrange every single detail. We will suit our schedule to your agenda. You can count on us.
Miro
is full of energy and ready to proof that even the newest co-workers could do the cleaning job as good as the most experienced in the field.
Rado
is the most experienced carpet technician. For 3 years he took care of more than 4500 stained and dirty carpets.
Stoyan
admits that the satisfaction of the Customer is the most important thing for him and that is what makes him develop himself.
Yavor
has more than 7 years experience as a professional technician and he became supervisor of the team performing the carpet cleaning.
Carpet Cleaning in Mottingham from HomeMates
Instead of replacing your old carpets, with new ones, you can try the outstanding carpet cleaning, provided by our devoted company. Our aim is to make your carpets look sparkling clean and free of unpleasant stains. We will deodorize them, by using special technologies and approaches that won't damage the surface of the carpets. You can find us both during the week and at the weekends in Mottingham, SE9 and our friendly staff will be happy to answer to all of your questions that concern the carpet cleaning. Benefit from our exceptional offers and from the reasonable prices that we have set for all of the cleaning procedures.
E-mail us at info@homemates.co.uk or simply call us on 020 3745 4377 and our customer care team will gladly explain you even the smallest details about our cleaning services.
Steam Cleaners in Mottingham
We can maintain your carpets impeccable and rid of stains, if you rely on our company to provide you the carpet cleaning that you need. We can offer you dry and steam cleaning, done with the most effective and powerful machines along with eco-friendly cleaning products. After the technicians inspect your carpet they will apply one of the cleaning procedures. Your carpet will be vacuum cleaned. Then all stains will be pre-treated. Modern steam cleaning machines and vacuum cleaners will be used. All the dirt, dust and obstinate stains will be effectively removed. Order the carpet cleaning you need, available in Mottingham, SE9 seven days in the week.
Professional Carpet Cleaners Mottingham, SE9
Our dedicated and professional company is occupied with offering reliable and customized carpet cleaning that is implemented by trained and comprehensive team of carpet technicians. We are very motivated to prove to you that we can remove all the stains and accumulated dirt in an ideal way. We apply steam and dry cleaning, so that we could ensure the complete extraction of dirt. Our carpet technicians are committed to their job and they will be glad to explain you every detail of the working process. You can make an arrangement in Mottingham, SE9 from Monday to Sunday, at a time that will be most suitable for you.