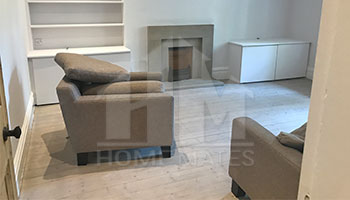 We are respected company that offers extensive flat cleaning performed excellently and in a fast way. The flat cleaners that will come will first inspect the condition of the premises before they start with the real cleaning. Then they will decide which are the methods and approaches that need to be applied and included in the flat cleaning.
Our flat cleaning service is only one of the professional cleaning services offered by HomeMates in London and Greater London.
Vlado
works for the company for 4 years. Vlado is a successful leader who always aspires to improve the service performed by his team.
Daisy
has helped to more than 2,000 Customers to save time and make sure that their houses are sparkling and perfectly cleaned.
Oliver
covers Professional Window Cleaning for more than 2 years. He has helped to numerous Customers to get their windows cleaned.
Rejep
is one of the most sought out in the company, as he is specialised in Professional Upholstery Cleaning.
Generally the flat cleaning within our company includes the following procedures:
windows cleaning
mopping of the floors
vacuuming
removing of dust
bathroom and kitchen cleaning
E-mail us at info@homemates.co.uk or call us on 020 3745 4377 and our customer care team will gladly explain you even the smallest details about our cleaning services.
Flat Cleaning Services from HomeMates
The flat cleaners can perform all of the these procedures in a careful manner. For the windows cleaning we use special detergents that are chemically free and clean towels for more precise cleaning. After we spray the cleaning product we leave it for a while and then we clean it with the special towels. We wait until the windows are dry and then we again inspect for any stains or dirt that may have left.
When we mop the floors we use again effective detergents and instruments that ensure that the dirt is completely removed. For that purpose our flat cleaners come equipped with different types of mopping instruments that we will use for the mopping of the floors. We also offer vacuuming of the surfaces included in the flat cleaning. We are supplied with different vacuum cleaners, suitable for all types of surfaces.
We will first vacuum the floors to gather the particles and the dirt and then we will mop all of the floors. Apart fro this our flat cleaners will also provide removing of dust in all of the premises by using microfibre towels that gather the dust in an efficient way. Another cleaning procedures that we include in our flat cleaning concern bathroom and kitchen facilities.
Our cleaners can take up with the cleaning of all the taps and tiles in the bathrooms. As for the kitchen, they will also provide adequate cleaning there. These are the basic cleaning procedures that are currently included in our flat cleaning.