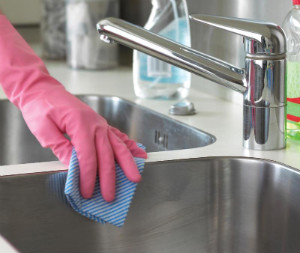 Our kitchen cleaning involves every item in the kitchen. We use modern equipment, which includes specially-formulated cleaning solutions. These solutions are chemical-free and non-harmful for the environment or human beings. We stick to our own principles and agenda.
E-mail us at info@homemates.co.uk or call us on 020 3745 4377 and our customer care team will gladly explain you even the smallest details about our cleaning services.
Our kitchen cleaning service is only one of the professional cleaning services offered by HomeMates in London and Greater London.
Vlado
works for the company for 4 years. Vlado is a successful leader who always aspires to improve the service performed by his team.
Daisy
has helped to more than 2,000 Customers to save time and make sure that their houses are sparkling and perfectly cleaned.
Oliver
covers Professional Window Cleaning for more than 2 years. He has helped to numerous Customers to get their windows cleaned.
Rejep
is one of the most sought out in the company, as he is specialised in Professional Upholstery Cleaning.
Our service includes:
Wiping
Vacuuming
Sanitsing
Dusting
Scrubbing
Kitchen Cleaning from HomeMates
To learn more about what we do, here we break down the steps for you:
The first step is to wipe down every item in the room. We dust shelves and clean countertops. Stovetop is cleaned and cabinet fronts are wiped down. Dish rack is cleaned thoroughly by soaking into a special solution and letting sit for a while.
The next step is to scrub the sink. Once again, using our own products, we spray the sink and scrub well all dirt and mould, paying special attention to the edges.
Kitchen appliances are wiped down. Fridge wiped down on the outside; area around the fridge vacuumed.
We empty all the drawers and cabinets, then vacuum them entirely. A quick wipe down follows after which we put the contents back into the drawers.
The final step is to take care of the floor. A quick sweep is enough to gather food crumbs, cobwebs and other particles. Then we vacuum and mop for a shiny look.
The cleaning solution we use to mop the floor has sanitizing properties, which means your kitchen floor will be a safe place to walk on.
At last, we empty the garbage can and disinfect it using a special sanitizing solution.
Depending on the size of your kitchen as well as the things to be cleaned, we may send two or more cleaners to your place. If you didn't get all the answers here, please get in touch with us.