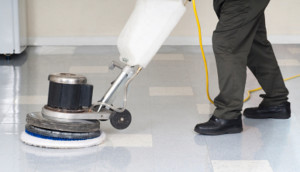 Cleaning of the working space is essential for the comfort of both employees and customers. Good hygiene has a pleasant impact on the focus and efficiency of every employee, while respectively, poor hygiene does the opposite and affects their work negatively. Office cleaning is a service, designed specially to suit the needs of commercial places, which want to boost the effectiveness of their work and to look more attractive. For optimal results and in order to make sure that an office is cleaned properly, it is best to use professional office cleaning services.
Vlado
works for the company for 4 years. Vlado is a successful leader who always aspires to improve the service performed by his team.
Daisy
has helped to more than 2,000 Customers to save time and make sure that their houses are sparkling and perfectly cleaned.
Oliver
covers Professional Window Cleaning for more than 2 years. He has helped to numerous Customers to get their windows cleaned.
Rejep
is one of the most sought out in the company, as he is specialised in Professional Upholstery Cleaning.
Office cleaning is a services that unites a number of tasks to cope with the entire place. What it includes is:
Cleaning and polishing of floors
Cleaning of windows, including shades and window frames
Cleaning of high-access areas, such as door handles, light switches
Disinfecting and polishing of furniture
Cleaning and disinfecting of office appliances (computers, mouses, keyboards, screens, printers, etc.)
Sanitising of bathroom (including refilling of bathroom supplies)
Our curtain cleaning service is only one of the professional cleaning services offered by HomeMates in London and Greater London.
E-mail us at info@homemates.co.uk or call us on 020 3745 4377 and our customer care team will gladly explain you even the smallest details about our cleaning services.
Our company is located in London and offers office cleaning services. We work with a team of cleaning experts, who will carry out the process flawlessly. The service is offered on a daily, weekly, fortnightly and monthly basis. It is up to every company to choose the frequency of cleaning visits they would like to receive. The office cleaning service is performed in a few steps. Client contact our company and we make an appointment that is convenient for them. Then a team of cleaners is sent to the appointed place on time. Our employees examine the area to determine the best approach to cleaning it. They use natural detergents and the latest equipment to clean up the whole space. If the customers are happy with our work, we make an arrangement for further visits that are carried out at the same time each day/week (or as often as the client requires).
You can contact us any day of the week, including weekends and holidays. If you have questions, please call our customer support centre and our operators will provide you with all the information you need.