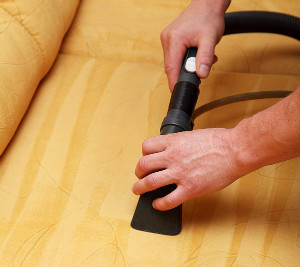 There are so many factors that may have a negative impact on the condition of your furniture – the normal wear and tear, the pets, the dirt and dust the sofa accumulates etc. all too often, the regular sofa cleaning you perform every week is barely enough for maintaining it neat and healthy. What you need is professional upholstery cleaning service delivered by proven cleaning experts.
In order to be successful, every upholstery cleaning procedure consists of several steps aimed at making every piece of furniture as clean as it was in the day in was delivered from the store.
Vlado
works for the company for 4 years. Vlado is a successful leader who always aspires to improve the service performed by his team.
Daisy
has helped to more than 2,000 Customers to save time and make sure that their houses are sparkling and perfectly cleaned.
Oliver
covers Professional Window Cleaning for more than 2 years. He has helped to numerous Customers to get their windows cleaned.
Rejep
is one of the most sought out in the company, as he is specialised in Professional Upholstery Cleaning.
Here are the main components of the sofa cleaning service we deliver:
careful inspection of the upholstery
proper treatment of any stubborn spots and stains
applying the steam sofa cleaning method
deodorising the upholstery
asking the customer to come and check the results
E-mail us at info@homemates.co.uk or call us on 020 3745 4377 and our customer care team will gladly explain you even the smallest details about our cleaning services.
Our upholstery cleaning service is only one of the professional cleaning services offered by HomeMates in London and Greater London.
Upholstery Cleaning London from HomeMates
When the upholstery cleaning technicians arrive to the premises, they will identify the most problematic areas and treat the stains while keeping the material, the sofa is made of, in mind. Rest assured that no matter how delicate the fabrics is, the risk of damage is kept to the minimum. The cleaning experts are experienced, certified and motivated to live up to customers' expectations.
The powerful cleaning equipment used will extract all the dirt, dust, grime, insects and hair suck deep into the sofa fabrics. Nothing compares to the efficiency of the cleaning equipment and the professionalism of the cleaning technicians.
Once the upholstery cleaning procedure is carried out, the sofa will be deodorised and you will be given the chance to use it soon after the procedure since the up – to date equipment accelerates the time for drying.
The professional upholstery cleaning procedure can prevent various health troubles and allergy outbursts and eliminate all the factors that could pose a danger to the health of your family. Contact the call centre supporters and book your upholstery cleaning procedure at your earliest convenience and get some more information about prices and availability.