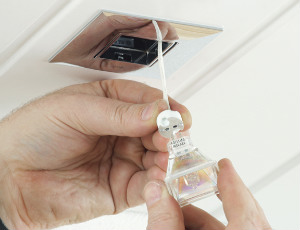 Spotlights installation refers to the placing of small lights into the ceiling. The process of spotlights installation is not impossible to do yourself but for optimal results and in terms of safety, it is better to use professional help.
Spotlights have been very popular in the past few years, as they are a good option that suits every kind of room, from small to large areas within a household or a commercial place. The process of installing of spotlights requires further knowledge about electricity, lighting systems and others.
Call us on 020 3745 4377 or send us an e-mail at info@homemates.co.uk to get a free quotation.
Electrical Services Prices
It is also essential to check on the structure of the ceiling in the property, in order to find if the desired location for installing of spotlights is suitable. This can be estimated by an expert. Our company has been offering high-quality spotlights installation services for a long time to customers in London.
Spotlights Installation from HomeMates
Our professionals can help you throughout the entire process, as they give you more information about every aspect of the procedure.
Firstly, they will help you choose the spotlights that fit your place and your needs best
Then, they will check if the location you have picked is appropriate, and if not, they will help you find a new one, where the spotlights can be installed, according to the ceiling construction
Once these things have been decided, the installation process can begin with the help of our professional equipment and tools
Our employee will mark precisely on the ceiling where the spotlights are going to be installed and will make holes that are properly aligned
The process continues as the stripped wires are inserted to the connection block, as no copper is left exposed
Then the block has to be closed and the screws have to be tightened very well
Wires have to be connected and the spotlights have to be placed gently into the ceiling. To do this, the sides of the spotlights have to be pressed until most of the lights enter the hole. Then they have to be released and the rest of the body of each spotlight has to be pushed into the ceiling.