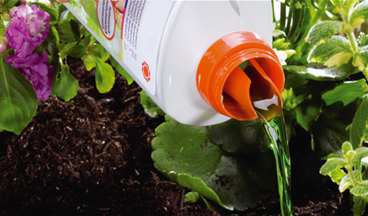 Although it may seems like an easy task, the fertilising procedure has its own specifications, which guarantee the perfectly green lawn and the proper growth of the plants. Ensure the fertility of your land, the abundant harvest and the healthy looking flowers, trees and bushes you have planted. Hiring a skilful gardening technician can save you a lot of troubles.
Our lawn aerating service is only one of the professional gardening services offered by HomeMates in London and Greater London.
If you have any enquiry or if you would like to get a quote, just call us on 020 3745 4377 or send us an e-mail on info@homemates.co.uk!
Nick
has been working for our company for 3 years as a Professional Gardener. With 10 years experience in the field he managed to cover more than 3500 addresses.
Vesko
works for our company for 1 year already. As he is specialised in shaping the bushes, lawn mowing and grass cutting, he helps to numerous Customers to maintain their gardens on daily bases.
The professional fertilising procedure includes:
a careful selection of the fertiliser that best suits the needs of your land
estimating the right amount of the fertiliser that should be applied
spreading the fertiliser with an utmost care
There are different kinds of fertilisers and the gardening experts know best which is the most appropriate for you. Every type brings various benefits but in brief the organic fertiliser provides steady grass growth while improving the condition of the soil. It is the one that contains the smallest amount of chemicals.
The inorganic fertilisers ensure the fast growth of the plants but they shouldn't be used in excessive quantities.
The semi – organic fertiliser is said to be the happy medium between the organic and the inorganic fertilisers.
Gardening Services Prices
Choosing the right one depends on various factors: grass species, weather conditions, soil moisture levels, soil temperature etc.
Different kinds of fertilisers should be used during the year and entrusting an experienced gardener to do it for you can be extremely beneficial because it can prevent diseases, make the colours more concentrated and helps for the moss control.
As far as the amount of fertiliser is concerned, it should be in reasonable quantities otherwise you lose money and particular fertilisers are absolutely inappropriate if you have animals. The gardening technician will measure the land that needs fertilising and make the calculations needed.
The spreading of the fertiliser is an essential part of the procedure. First of all, precautionary measures will be taken in order to protect pets, humans and the environment. Plus, a proper piece of equipment should be used. Watering the soil before spreading the fertiliser is recommended so the nutritional ingredients absorb faster into the soil.