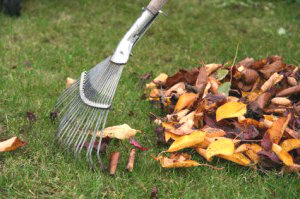 Every passionate gardener wants their garden to be in an impressive condition. That's why it needs to be taken a proper care of. All too often, the garden requires as much attention as the entire household. There is always something that needs to be dealt with and we can help you get the things done in no time.
We offer a garden clean up package that includes the following:
weed spraying
weed removal
cutting down unwanted trees and bushes
raking leaves
driveway clean up
eco – friendly rubbish disposal
Nick
has been working for our company for 3 years as a Professional Gardener. With 10 years experience in the field he managed to cover more than 3500 addresses.
Vesko
works for our company for 1 year already. As he is specialised in shaping the bushes, lawn mowing and grass cutting, he helps to numerous Customers to maintain their gardens on daily bases.
Garden Clean Up from HomeMates
The weeds are one of the biggest problems every gardener faces up to. They need to be treated properly so the plants are not damaged. The usage of appropriate equipment is also a must when dealing with the unpleasant weeds.
Once grown, the weeds can not be easily removed. They have to be either dug out by using special equipment or pluck out manually. In both cases some professional assistance is recommended.
Our garden clean up service is only one of the professional gardening services offered by HomeMates in London and Greater London.
If you have any enquiry or if you would like to get a quote, just call us on 020 3745 4377 or send us an e-mail on info@homemates.co.uk!
Gardening Services Prices
If you want to create beautiful shapes out of your formless trees and bushes, opt for the help of a professional gardener. They will carefully trim the bushes and make them look aesthetic by using the most relevant tools.
During the leaf fall gathering the leaves is essential for keeping the garden clean and tidy. The leaf racking service is the best method for having your place neat without making any efforts. A skilful gardener will gather all the leaves and put them together so they can be easily removed from the premises.
Not only the garden itself but also the driveways need some cleaning up, especially during the autumn. We have the most powerful steam jets that can efficiently remove all the dirt accumulated during the pavings.
Once the garden cleaning procedure is over, you have to dispose the debris left after the hedge trimming, the weed removal, the leaves raking. Cleaning goes hand in hand with environmentally – friendly rubbish disposal. Let the experienced gardening technicians perform all the activities required for maintaining the garden in an outstanding condition. They have all the tools needed for achieving great results.