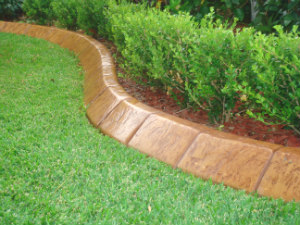 A well-kept garden is what every homeowner wants to have, but even if they manage to handle all the tasks, they may fail in some. When grass gets out of your garden, this is when you need to consider garden edging. But what is garden edging?
Garden edging is not as simple as it seems and it has to be performed by experts. Unlike lawn mowing or planting, edging takes a lot of training and practice to get things right, requires special skills and special tools. Our company is occupied with garden edging. If you need help with your garden, come to us.
Nick
has been working for our company for 3 years as a Professional Gardener. With 10 years experience in the field he managed to cover more than 3500 addresses.
Vesko
works for our company for 1 year already. As he is specialised in shaping the bushes, lawn mowing and grass cutting, he helps to numerous Customers to maintain their gardens on daily bases.
What does the edging process include:
Our workers cut all grass that has to be removed if this is necessary
Turf is cut too
Then our experts install a suitable base
With a special edging machine the edge is laid on the ground
The final step is applying a clear sealer
Our lawn aerating service is only one of the professional gardening services offered by HomeMates in London and Greater London.
If you have any enquiry or if you would like to get a quote, just give us a call on 020 3745 4377 or send us e-mail on info@homemates.co.uk!
Gardening Services Prices
Note that our professionals carry out the service, weather permitting. In other words, if it has rained the previous day or if it is raining on the day of the service, you will receive a call from our operators for a rescheduling of the appointment.
Garden edging is the best option for wheel stops, car park kerbing, driveway borders, golf courses, villa and town house developments, mower strips and garden beds. The advantages of edging are the following: it adds a nice look and a professional appearance on your garden; it reduces trimming time.
What you should and should not do after the service:
It is not recommended that you hose or spray the surface for the first 48 hours
Children or pets must stay away from the edging for the first 48 hours
You must not use lawnmowers or edge trimmers on the edge or close to the edge for the first 4 months
You should be careful not to hit the surface with heavy objects
If any structural cracks appear, be sure to call our operators to discuss the matter