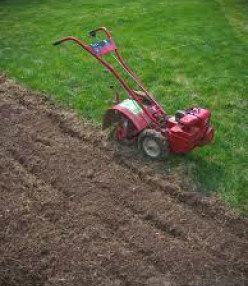 We are very devoted and experienced company that offers impeccable garden tilling for the regular maintenance of the gardens in your home. The company provides the garden tilling with the help of suitable tillers and cultivators which are the right tools for the treating of the soil before its planting.
We have trusted them because they require less efforts for use, compared to hoes and other instruments.
Thanks to the tillers that we use we can remove weeds and we can successively cultivate the soil during the season. The machines that we use for our the performing of our garden tilling are:
Rear Tine tillers
Front Tine Tillers
Standard and Counter Rotating Tines
Nick
has been working for our company for 3 years as a Professional Gardener. With 10 years experience in the field he managed to cover more than 3500 addresses.
Vesko
works for our company for 1 year already. As he is specialised in shaping the bushes, lawn mowing and grass cutting, he helps to numerous Customers to maintain their gardens on daily bases.
Garden Tilling from HomeMates
Our workers use rear tine tillers for braking up clay surfaces that the front tine tillers are unable to handle with. Thanks to the tines that are situated behind the wheels the tillers we can effectively remove pull the dirt in the fast way. We usually work with rear tine tillers when we till more rocky places, or when we treat the place for the first time.
Our garden tilling service is only one of the professional gardening services offered by HomeMates in London and Greater London.
If you have any enquiry or if you would like to get a quote, just call us on 020 3745 4377 or send us an e-mail on info@homemates.co.uk!
Gardening Services Prices
In our work we also use Front Tine Tillers which are the perfect tool for treating small gardens and they possess front-mounted tines that help for the moving of the trigger through the dirt. If the surface is harder, we prefer the rear tine tillers because compared to to the rear tine tillers these ones are able to carry less weight.
The rear tine tillers that we use in our garden tilling can be with standard rotating tines that rotate with in the same direction with the wheels or with counter rotating tines that rotate in the opposite direction.
If the surface is more rocky, we prefer to use rear tine tiller with counter rotating tines, because in this way we can broke the ground in an easier way. Some of the tillers that we use possess special attachments for the most effective tilling of the garden.
The garden tilling that we provide will be implemented in a thoroughly professional way and we promise that your garden won't be damaged in any way.