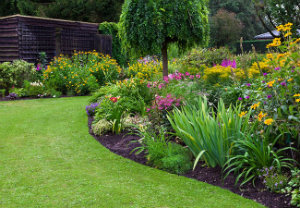 Having a well maintained garden requires you to devote many hours and efforts to performing various tasks in order to make it look neat and aesthetic. Opting for some professional assistance is always a good idea, especially when it comes to creating beautiful shapes in a garden, located within commercial premises. Take advantage of the commercial and residential landscaping services that include the following:
Charge free consultation
Onsite Analysis
Planning and discussing the design with the customer
Starting the landscaping project
Nick
has been working for our company for 3 years as a Professional Gardener. With 10 years experience in the field he managed to cover more than 3500 addresses.
Vesko
works for our company for 1 year already. As he is specialised in shaping the bushes, lawn mowing and grass cutting, he helps to numerous Customers to maintain their gardens on daily bases.
As far as the landscaping project itself, it is usually intended to meet customers' preferences but in general, it includes:
planting trees, bushes, shrubs, flowers
installing irrigation systems
installing fountain, pond etc.
maintaining the plants
Our lawn aerating service is only one of the professional gardening services offered by HomeMates in London and Greater London.
If you have any enquiry or if you would like to get a quote, just call us on 020 3745 4377 or send us an e-mail on info@homemates.co.uk!
Gardening Services Prices
Inquire your garden design procedure and an experienced gardening technician will come to your premises in order to discuss the details with you. The client will be ale to share their concerns and preferences about the design concepts, the materials that will be used, the water features or any other feature of the future garden.
Then, the gardening expert will provide the customer with a brief overview of the activities planned as well as the expenses that have to be covered and the approximate time the project will take.
The gardening team, sent to your premises will be informed about your preferences. They will thoroughly acquaint themselves with the plan, created by the garden designer and they will strictly follow the initial schedule.
In order to provide you with a beautiful garden during all seasons, the landscaping technicians will plant evergreen trees and bushes as well as flowers that come into bloom in different seasons. Orchids, tulips, daffodils – the choice is yours. The plants will be taken a proper care of after the planting procedure.
Watering the plants is essential, especially during the summer so installing an irrigation system is a must while the landscaping project is in progress.
The fountain and the pond installation is a challenging task but rest assured that the experienced technicians will deal with it in a fast and proactive manner.