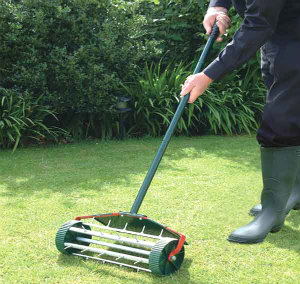 Along with mowing and fertilising, the aerating procedure is a must for having a beautiful, healthy and good looking garden. There is no living creature that can survive without air and bearing this in mind, the lawn aerating is essential. However, the procedure itself doesn't include only grabbing the garden fork and making holes. Why don't you entrust the professionals and get rid of the inconveniences?
Our lawn aerating service is only one of the professional gardening services offered by HomeMates in London and Greater London.
If you have any enquiry or if you would like to get a quote, just give us a call on 020 3745 4377 or send us e-mail on info@homemates.co.uk!
Nick
has been working for our company for 3 years as a Professional Gardener. With 10 years experience in the field he managed to cover more than 3500 addresses.
Vesko
works for our company for 1 year already. As he is specialised in shaping the bushes, lawn mowing and grass cutting, he helps to numerous Customers to maintain their gardens on daily bases.
The lawn aerating service will provide you with the following benefits:
the strength of the roots of the plants will be improved
prevents the loss of various ingredients in the soil
stimulates the thatch decay
the most efficient tools will be used
If you opt for professional assistance you don't need to worry about the condition of the lawn. If done right, the effect of the lawn aerating will be visible for a pretty long time. It will be greener than ever due to the factors, mentioned above. The lawn aeration makes the roots stronger, improves the nutritional properties of the soil and you won't see the unpleasant thatches that make the lawn look badly maintained in the next few months.
Gardening Services Prices
Professional Lawn Aerating from HomeMates
An experienced gardening technician can give you a piece of advice about the maintenance of the garden. Mowing the lawn a day or two prior to the aerating is recommended and the procedure should take place at least once per year. The early spring is the best season as the aerating will let the sun warm up the soil and the plants grow faster.
The well aerated lawn doesn't allow the water to evaporate in large quantities, which is critically important during the hot summer months.
There are two widespread methods for aerating the lawn – manually and by using an aerating machine. The second option is said to be far more efficient but it requires careful handling as well. Plus, depending on various factors, the depth of the aerating should be different. To sum up, hiring a gardening specialist is always a good idea.