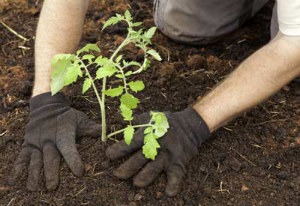 Here at our company we offer bulb and seed planting services in several areas of London. Our mission is to help people maintain their gardens or prepare them for sale.
Our planting scheme can be part of a bigger construction project, but we also provide stand-alone planting. Our service is totally customisable. We cover a few aspects of gardening and offer a huge variety of plants, hedges and trees. Our service includes:
Country gardens
City Gardens
Front Gardens
Nick
has been working for our company for 3 years as a Professional Gardener. With 10 years experience in the field he managed to cover more than 3500 addresses.
Vesko
works for our company for 1 year already. As he is specialised in shaping the bushes, lawn mowing and grass cutting, he helps to numerous Customers to maintain their gardens on daily bases.
Many people want their front gardens to be perfectly shaped and maintained because this is what passers-by, neighbours and guests see first when they look at the property. We can also offer the following features:
Complete design of your garden
Starting from scratch
Improving existing gardens
Planting for security and privacy
Our lawn aerating service is only one of the professional gardening services offered by HomeMates in London and Greater London.
If you have any enquiry or if you would like to get a quote, just call us on 020 3745 4377 or send us an e-mail on info@homemates.co.uk!
Gardening Services Prices
What does planting for security and privacy mean? Some people want to have lots of greenery around their houses to keep prying eyes away from their properties. There are certain plants that can ensure privacy. For example, bamboo and pleached trees. The former is a popular choice that allows some transparency after all. It is oftentimes used to prevent root development out of containers. Pleached trees are big trees that have a very interesting shape, with a clear stem. These plants can create a barrier in your garden and maximise space. They start at a height of 1.5 m.
Many people already have gardens and what they need is regular maintenance. Our company offers support for your outdoor area. But if you have a vast, empty space outdoors and you wonder what to do with it, you can choose our planting scheme. We offer everything from design ideas to planting all the seeds you want in the form you want, taking into consideration factor such as soil moisture, presence of pets and threat from footballs, etc.
As for our bulb planting service, we recommend planting Lilies, Hyacinths, Daffodils, Tulips, Gladiolus, Crocuses, as these are some of the most popular choices. Bulb planting is perfect for homeowners who want a plant that comes back each year and that is easy to take care of.
You are recommended to come to our company. Just give us a call.