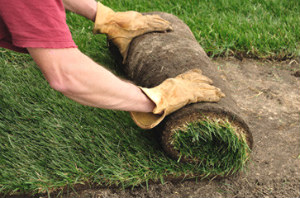 Laying turf is the quickest way to get a new lawn and a new look for your garden. Our company offers turf laying among other services about your garden. We serve several areas in London and are ready to have more clients.
The process requires professional assistance. Before the turf is laid, some preparation needs to be done. Our gardeners prepare the soil, following a few steps:
Clearing of the area
Old turf removal
Land levelling
Adding soil
Laying new turf
Removing garden waste
Nick
has been working for our company for 3 years as a Professional Gardener. With 10 years experience in the field he managed to cover more than 3500 addresses.
Vesko
works for our company for 1 year already. As he is specialised in shaping the bushes, lawn mowing and grass cutting, he helps to numerous Customers to maintain their gardens on daily bases.
Professional Turf Laying From HomeMates
The first step is done to eliminate all dead leaves, grass, branches, stones, debris weeds, old tree roots and other stuff there may be in the soil you want to lay the turf on. The second step is easy to grasp – you can't lay new turf if there are still remains of old turf. Also, the ground has to be smooth, which is why our gardeners rake over it. If there are any gaps, they have to be filled. After that they fertilise the soil. This is an essential part of the process. The next step is laying the turf but not without measuring the ground out in square metres so that they can get the job done the right way.
Our lawn aerating service is only one of the professional gardening services offered by HomeMates in London and Greater London.
If you have any enquiry or if you would like to get a quote, just give us a call on 020 3745 4377 or send us e-mail on info@homemates.co.uk!
Gardening Services Prices
When our gardeners are done laying the turf, they collect all the waste and take it away. Our additional services include re-turfing and re-grassing.
We offer a wide range of turf types. The most widespread are some grass species that are suitable for shady places and such for sunny areas. Another popular type is artificial turf since it is easy to maintain, it doesn't require fertilisers or pesticides and it's relatively durable. Not to mention, it saves water.
Turf has to be laid on a flat, firm and smooth surface almost anytime of the year (the only exception is if the soil is frozen or waterlogged). Yet the best time of the year is either autumn or spring.
We hope you got interested in our service. Give us a call to obtain more information.