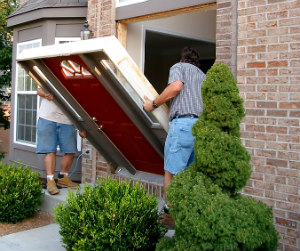 In order to have a nice looking and arranged home all parts and object have to be property installed in their places. A thing like a door, for example, can look like something insignificant but when it is missing or placed incorrectly, it is very noticeable.
Part of the professional services of our company is also the specialized door hanging which we can do effectively and in an interval of only a couple of hours. We have competent specialists, capable to work with any kind of model and install interior, as well as, exterior doors.
Our door hanging service is only one of the professional handyman services offered by HomeMates in London and Greater London.
You can call us on 020 3745 4377 or email us at info@homemates.co.uk.
The door hanging services of our company will provide you with safer and better looking home and all of this will be done for as much as several hours. When you reserve our procedures for your home we will immediately send to your address a team of qualified technicians who will take care for the hanging of your door, carrying the whole set of necessary tools and instruments for the successful completion of the task.
Door Installation From HomeMates
Measuring – The first step of the hanging of your new door is for our specialists to look over the frame and to measure the size of the door you have ordered. If it turns out that the door doesn't fit properly to the frame, our technicians will take the necessary measures if it is possible to modify it.
Corrections – Usually, some corrections might be required in the down side of the door, so that there is enough space between the door and the floor. In case you have ordered a wooden door for your home, our technicians will saw off the parts which appear to be too long and will trim the edges, so that there is no unevenness.
Marking and placing of the hinge leafs – After the door is made to fit perfectly in your frame, our specialists will start the installing of the hinge leafs. They will mark and then carve in your wooden door special places for the hinge leafs and will hook up the door to the frame through them.
Final touches – Finally, our professionals will inspect every corner of the door to check, if everything is in order and will leave you to enjoy your brand new possession.