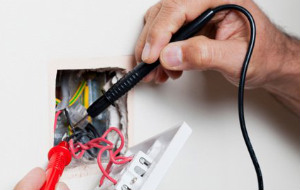 The doorbell is an important device that could be very useful for every home and its owners. Besides its primary purpose of alarming you for new visitors at your door, it can also provide you with a certain protection which will definitely make you feel safer between the walls of your home.
The contemporary door bell technologies have developed a lot and today it is possible to have installed in your real estate property from the simplest door bell model to a whole intercom systems with motion sensors and various other extras.
Our professional company can offer you a competent and secure doorbell installation by real specialists in the field who will take care of the security of your home and for your personal comfort.
Our doorbell installation solution is only one of the handyman services offered by HomeMates in London and Greater London.
You can call us on 020 3745 4377 or email us at info@homemates.co.uk.
We can provide you with professional help for the proper installation of your personal alarming device and save you a lot of troubles and complications which can otherwise appear, if the device is not placed properly. Depending on the complexity of the model you have chosen for your home, our technicians will prepare the necessary equipment and will come to your property for the installation work.
Doorbell Installation From HomeMates
Inspection – At first our specialists will inspect the area you have appointed for the placing of the device and will consider the best possible way for the achieving of the task.
Preparation – After the inspection, our specialists will move on to the preparation of the area. The whole installation task can be done faster and easier, if there already exists a wiring to which the doorbell can be connected. In case there isn't one, our technicians can take care of that too, but this will probably take more time, possibly a whole day.
Installation – Only after everything is prepared and the wiring is in place, our professional workers will hook up your new door bell to the system and it will be ready for use right away. You will be free to inspect the final result of the work of our technicians and, in case there is something you want them to change or something you don't like, you can ask on the spot.