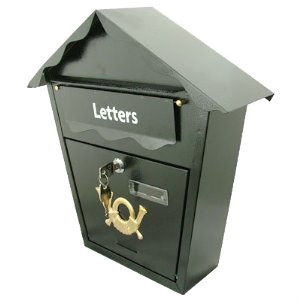 Our company specializes in the professional installation of different letter box models for various real estate properties. We can provide you with perfectly placed brand new letter box, or can also replace your old one with a newer model.
The specialists who work for us are very qualified and will be capable to install any type of letter box you want in a place, specifically appointed by you. Our employees will make the necessary changes to the area and to the device, in order to make it fit perfectly in the appearance of your property.
The assistance of our company will shield you from any complications which might arise in case of a bad installation and will secure the resistance of your new letter box to the various factors which could be harmful for it in some way, like the weather conditions, for example.
Our letter box installation service is only one of the professional handyman services offered by HomeMates in London and Greater London.
You can call us on 020 3745 4377 or email us at info@homemates.co.uk.
Our technicians can give you their professional opinion, if you are still hesitating whether you should get a wall letter box, a pillar box or some other type for your home. After you take your decision, we can move on to the actual work which will include:
Preparing of the area – An initial preparation of the place where will be put your letter box is required in case you plan to use the same spot from your previous box or in case the place needs some light cleaning.
Digging of a hole for the post – The letter box model which includes a pole is one of the most widely distributed ones. If you have decided to have such installed in your home as well, first, our technicians will have to dig a whole which they will later fill with concrete. This will keep your letter box always in its place, regardless of the weather conditions. If there already exists a hole from your previous box, our specialists will clean it up and use it as a spot for your new device.
Installation of the letter box – The last step is for the letter box to be placed in the whole which our employees will then fill with the concrete mixture.