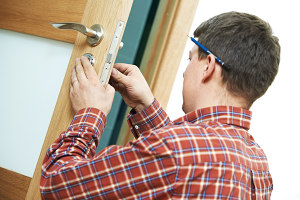 If you've made the decision to change the handle of your old door, you might as well renew the thorough door hardware, including the lock. For the successful substitution can take care our professional locksmiths, who have a lot of experience in this sphere.
Choosing the best lock for your home is an important decision because form the effectiveness of the device depends your safety and that of your family. Through our company you will receive adequate and very competent advice for the best and most desirable models of locks nowadays, as well as excellent installation or replacement of the device.
Our lock change service is only one of the professional handyman services offered by HomeMates in London and Greater London.
You can call us on 020 3745 4377 or email us at info@homemates.co.uk.
Our professional agency employs technicians who are trained to work with all types of locks, so you can be certain that whatever problems appear with your current door devices, our professionals will be able to cope with it promptly.
It is not impossible for a key to break into a lock or for the device itself to stop working for some other reason, and in moments like these it is good to have a reliable professionals like ours who can help immediately. The services you can book with our agency cover the contemporary and most distributed models like:
Lock Changing and Replacement Services from HomeMates
Mortise locks – If you want our technicians to install such model in your property, they can do it but you will have to choose from a right or left-handed variation.
Deadbolt locks – This model is perfect for the front door of your home and comes in three different varieties, depending on the preferences of the clients.
Lever Handle locks – This type is very desirable for commercial settings, as well as for the internal doors of the home.
Knob locks – This kind of lock is preferable for external doors but it is also possible to be put on the inner doors.
Jimmy Proof Deadbolts – For any double doors you have in your real estate property, this model will be a perfect match. In case you are living in a flat, the Jimmy Proof Deadbolts lock will secure your front door and the best thing is that it is very easy to use.
Rim latch locks – This model is mostly preferred for the front door because it has a special mechanism which automatically locks the door.