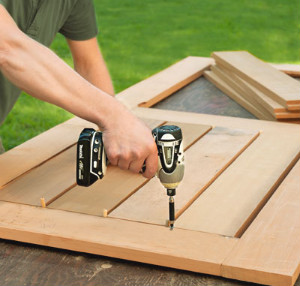 You can have your tables put together and assembled correctly, following the instructions of your table's manufacturer. Sometimes installing of some tables isn't very easy and can't be done by non-professionals.
With our help you can have your table mounted properly. From unpacking all the parts of your table to getting them attached to each other, you can deliver the table assembly you need.
You can call us on 020 3745 4377 or email us at info@homemates.co.uk.
Table Assembly from HomeMates
assembling of the end frames, in a similar way as the desk is assembled, ordering them abreast, placing the back legs on the inner side
mounting of screws with the proper washers under their heads into their holes in rear legs, which will be used to attach the frame rails
using of a gauge pin to set height
installing of the frame rail correctly, properly adjusting all parts
tightening of the screws
adjusting of the all end frames to the proper rails
attaching the parts and adjusting them to fit in well with each other
making all parts tight enough to each other so that they won't easily take apart or break
placing the base of the table backwards on the floor and fixing and tucking each leg in the holes
with the nails and the proper bolts inserted in the holes, tightening the legs towards the table's body to attach the legs to the table tightly, using a screwdriver where and if needed
putting together the two, three or more parts of the table body and legs where and if necessary and making them stick to each other as one for stability
testing the ready table for imperfections and improper assembly and fixing the problems found during the process
When assembling your table our technicians follow strictly the instructions of your manufacturer. They will execute all the operations that are shown in the instructions for the installation and check the results. If they find any defects and discrepancies they will take the necessarily measures, contact you and the manufacturer. Your table will be mounted properly and function well.