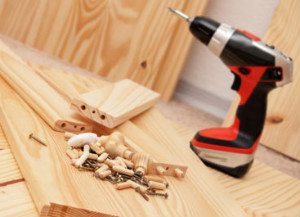 If you aren't good at assembling furniture and you need a specialist to help you put your wardrobe together, you can look for our company in London.
It takes patience to install a wardrobe but it is also a matter of strength. Some of the pieces are really heavy and one person may not be enough to handle the task. Luckily, we send a team of at least two technicians to get the job done. Upon arriving at your house they will try to be as fast as possible. Yet, the process takes some time.
Our wardrobe assembly service is only one of the professional handyman services offered by HomeMates in London and Greater London.
You can call us on 020 3745 4377 or email us at info@homemates.co.uk.
Wardrobe Assembly from HomeMates
Here are the steps to assembling a wardrobe:
Our technicians start by assembling the bottom base of the wardrobe. There usually are about four holes or screws. All wooden pegs are inserted and all bolts go into the holes.
Then our teams insert all screws and wooden pegs into one of the sides of the wardrobe to attach it to the base. They tighten the bolts once they make sure that the bottom base and one of the sides are lined correctly.
Next, they install the back of the wardrobe.
When they are ready, they proceed to attaching the other side of the wardrobe. Again, they insert all screws and wooden pegs in the correct spaces, making sure the two sides are perfectly identical. Now they tighten the bolts.
When our technicians complete this task, what is left for them to do is add the shelves.
With this done, there is one more step ahead and that is installing the top base and then the doors. After they finish this task, your wardrobe is ready to use.
We would like to ask you to clear your room before your invite our technicians over. They are going to need more space when assembling your wardrobe, so be sure to move some items away before the service.
We are available on a daily basis for you. Give us a call to find our more about our working schedule and agenda. Feel free to contact us.