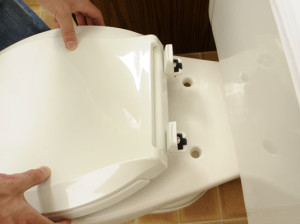 If you need a specialist to help you replace your toilet seat, make sure you contact our professional agency. We offer various services, one of which is replacing toilet seats.
Most of the toilet seats we offer are appropriate for standard toilet pans but we also have non-standard seats. So, you can be sure you will find the right kind of toilet seat you are looking for. We offer a variety of designs and patterns so you can make your toilet different and funnier.
Our replace toilet seat service is only one of the professional plumbing services offered by HomeMates in London and Greater London.
If you would like to arrange a viewing, get a quote for radiator maintenance or book emergency plumber call us on 020 3745 4377 or e-mail us at info@homemates.co.uk.
We have a variety of toilet seats to choose from such as:
Wooden
Novelty
Coloured
Soft close
Slow close
And many others
Our company has a number of offers. There are different innovative systems that we use such as new locking mechanisms or new design materials. Our soft close toilet seats are a great option for many families. They are different from traditional seats in that they are more hygienic, they prevent damage, offer a quiet operation and prevent falling lids (which may cause accidents).
We work with leading manufacturers of toilet seats and we can offer a wide range of colours and finishes, as well as materials.
First a team of specialists will come to your property to measure your existing toilet seat. They need to know its dimensions so that they can buy one that fits your toilet. For this purpose they are going to measure the distance between the bolts that hold the seat in place. They also need to know its width and length. Next, our specialists will purchase a toilet seat that fits the measurements of your existing one. They will get back to your property with the product. Prior to installing the new seat, they will clean the area. Next, they will unscrew the bolts and remove the old seat. Then they'll place the new seat and re-insert the bolts.
To get in touch with one of our representatives, make sure you dial our number.