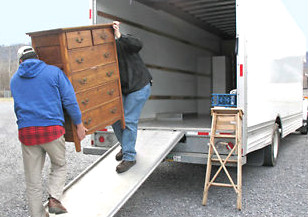 If you have decided to move into another housing and you need all your furnitures moved, you can count on our professional assistance.
In case you bought a new set of upholstery and you want to donate the old ones, feel free to ask for our help. The furniture removals are usually a challenging and tiresome task. In addition, all the sofas, stools, tables and armchairs have to be carefully handled.
Our furniture removal service is only one of the professional relocation services offered by HomeMates in London and Greater London.
To get in touch with us give us a call on 020 3745 4377 or email us at info@homemates.co.uk.
Relocation Services Prices
Furniture Removals from HomeMates
Counting on us means that you will get the following procedures:
providing all the materials for the procedure
preparing the furnitures for transportation
wrapping them up while taking care of the fragile items
specialised spacious vehicles will be provided
door to door shipping
The customer won't be bothered for providing boxes, blankets or wrapping up materials. Everything will be delivered by our technicians. The customer just has to inform them about the size of the items so the boxes are neither too big nor too small. They will, respectively do all the wrapping procedures, needed before loading the sofas and chairs.
The company's employees are specialised in moving home and office furnitures so any risk of damage is avoided. They will prepare the items for transit and make sure each and every item is properly packed. Rest assured that they will keep a close eye on the glass objects.
Depending on the size and the quantity of your furnitures, a relevant means of transportation will be provided. If necessary, specialised truck rentals will be used but in all cases, the risk of damage and injuries is minimal. Your safety and well being is our priority. We are the best solution to your home or office relocation procedures.
The furnitures will be loaded from the premises, transported and delivered to the new place at a convenient to the customer time. The furnitures will be unpacked and unwrapped for customer's comfort and ease. The furniture removals we offer are appropriate for transporting items between homes locally or long haul.