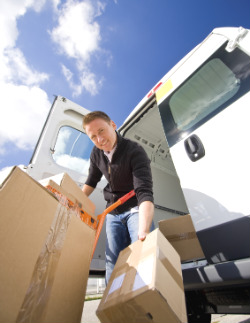 When moving abroad, one of the big questions is how can you take as many of your possessions as possible? Why don't you take all of them? We will help you with the moving procedure. It doesn't have to be stressful and time – consuming for you. We will take al the steps needed and you will have al your items shipped sooner than you have expected.
Our moving abroad service is only one of the professional relocation services offered by HomeMates in London and Greater London.
To get in touch with us give us a call on 020 3745 4377 or email us at info@homemates.co.uk.
Relocation Services Prices
Moving Abroad with HomeMates
The moving abroad service has the following characteristics:
our representative will visit you prior to delivering the service in order to take some measurements
a thorough preparation of all the bulky and fragile items will be done
all the boxes and wrapping pads will be provided
ensuring that your items will arrive at a preferred day and time
the best loading technicians who make sure all the objects are properly placed
a variety of transport options
although your stuff is carried over a long distance, we assure you that the risk of damage is kept to the minimum
An employee will make a visit at your home and take the measurements needed so the preparation of your items goes smooth and without unnecessary hassle. The items will be divided into categories so the fragile objects can be distinguished from the others. There is no need to worry about the boxes and packing materials. They will be provided for your convenience.
We work with the best international shipping companies that can deliver your possessions to your new place at a day that best suits your availability. Our customers are provided with the chance to choose between air freight and transportation by shipping vessels. Both of them have their own specifications.
As far as the loading procedure is concerned, rest assured that all your goods will be taken utmost care of.
A team of experienced loaders will do all the lifting. We guarantee minimum risk of damages despite the long distance. We can basically carry all your possessions at a really attractive price and you will have the chance to reset your new home. Choose your destination and experience a trouble free moving service.