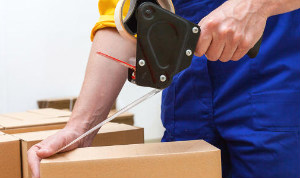 Moving out of a property and moving into a new one is always associated with a lot of additional responsibilities you have to take care of. Packing is one of the most time – consuming errands you have to run and if you don't have the time or the will to do it on your own, we can do it on your behalf.
Our packing service is only one of the professional relocation services offered by HomeMates in London and Greater London.
To get in touch with us give us a call on 020 3745 4377 or email us at info@homemates.co.uk.
Relocation Services Prices
Packing Services from HomeMates
The packing services we offer include the following:
we will provide all the necessary materials
every item will be carefully wrapped up
all the heavy lifting and loading will be done by us
an option of self pre- packing for making the procedure faster
all your furnitures and appliances will be prepared for transit
damages and injuries will be kept to the minimum
special vehicles for transporting your valuable possessions
Our customers don't have to worry about boxes and other packaging materials. Our employees will deliver all the boxes, tapes and everything else, needed for completing the packing service.
The wrapping procedure is intended to protect your valuable possessions from any damages. The bulky items will also be taken a proper attention of.
The customer doesn't have to lift a finger. All the loading will be performed by our experienced and certified technicians. They will do the loading while paying close attention to the fragile items.
Our clients can choose between several packaging options – full pack or partial pack. Depending on the service chosen, the moving and package time can be greatly reduced.
It is not enough to put the kitchen appliances into boxes in order to carry them. They need to be handled with precaution. They will be wrapped and fully prepared for transportation.
When dealing with objects that are too heavy, we will use specialised crane vehicle, especially when it comes to moving items made of glass or any other delicate material.
The customers won't be charged for boxes that remain unused. The price rates are acceptable and the packing services we deliver are fast and efficient.