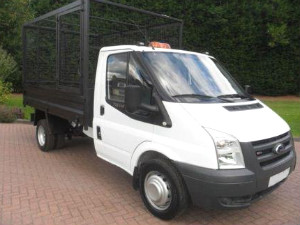 HomeMates offers rubbish removal services for your home or office in London. If you need to dispose of some stuff, hiring such a service is recommended.
How our company works.
A customer calls our number and we schedule a service. It may be set for the next day if one of our teams is available. On the scheduled day, a team of two men arrives at customer's house. They measure all the junk in cubic yards and then offer a final price. The men load the stuff to be disposed of in a big truck where lots of rubbish can be placed. After that payment is made. Clients can pay on the spot in cash or by card. The rubbish is properly disposed of, reused or recycled.
Our rubbish removal service is only one of the professional cleaning services offered by HomeMates in London and Greater London.
E-mail us at info@homemates.co.uk or call us on 020 3745 4377 and our customer care team will gladly explain you even the smallest details about our cleaning services.
Relocation Services Prices
Rubbish Removal from HomeMates
Our service covers:
Builders waste
Furniture (big or small)
Books
Garden waste
House clearance stuff
Electrical appliances (big or small)
Clothes
Other household waste
and includes:
Measuring of waste
Loading of waste
Transporting waste
Responsible disposal of junk
On-site services
No need for skip bin. No need for anything else. Our workers get all the job done for you.
All of the work is performed in a few minutes, after which your yard looks much better. We can help you dispose of stuff you no longer need but that takes up a lot of space at home. It doesn't really matter the occasion, either home renovation and refurbishment, furniture or electronics replacement or house clearance, this service is designed to help clients get rid of all useless items and open up more space for the new stuff.
Furthermore, we offer commercial waste disposal (we collect tiles, pallets, concrete and plaster), builders waste clearance (we collect plaster, concrete and anything that the builders left) and garden waste clearance.
For a full of list of the junk we can collect you need to give us a call and check with our representatives. They will give you the information you need.