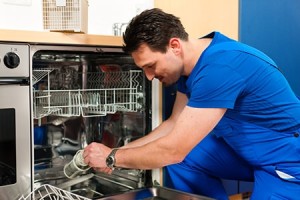 We have already fixed thousands of kitchen appliances in the region and we consider our dishwasher repair service to be of utmost quality. We understand how important it is for you to have a dishwasher that is working properly and able to be your reliable assistant in washing the dishes on daily basis. Don't hesitate to contact us in case you notice that there is something wrong with your dishwasher. Sometimes the problem might be minor so don't let it turn into a significant one. We fix dishwashers, made by all the brands.
The dishwasher repair service we offer is part of the appliances repair services which HomeMates offers in all London districts.
Get a free quote or arrange inspection of the broken or defective appliance at info@homemates.co.uk or call us on 020 3745 4377.
Here are some of the common dishwasher issues our technicians identify and repair:
it is not draining
it doesn't turn on
the dishwasher is unable to make the dishes sparkling clean and leaves food, spots and reside on them
the lights blink continuously
the plastic dishes get damaged in the dishwasher
there is a significant leakage
the door doesn't close
the dishwasher doesn't stop filling or it fills with water after the washing cycle
there is an error code displayed
there is a strange noise or an unpleasant burn – like smell when the appliance is turned on
the element that gathers the trash is not working
there is always a puddle on the floor after a dishwashing cycle
there is a problem with the heater
an unpleasant smell is coming out of the appliance
when turned on, the dishwasher fills up and then stops working
the dishwashing cycle doesn't start although the motor is humming
the washing cycle is now taking longer than usual
Leave the dishwasher repair to the professionals who will replace or fix the following elements:
air gap
bimetal terminal assembly
timer motor
water inlet valve
door latch
door seal gasket
drain valve lever arm
float assembly
heating system
motor rust
float switch
drying fan
drain hose and valve
door cables
thermostat