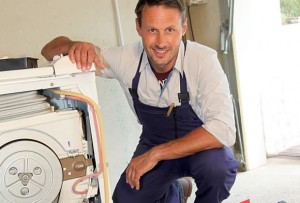 We are HomeMates – your trustworthy and reliable friend when it comes to appliance repair in London. We can repair all types of domestic appliances.
Get a free quote or arrange inspection of the broken or defective appliance at info@homemates.co.uk or call us on 020 3745 4377.
Sooner or later every appliance at home breaks down due to normal wear and tear, because of improper handling or installing. All too often, the damages are minor but they do require professional interference by an experienced technician who knows how to avoid any accidents and injuries. What we offer is an appliance repair service for different brands.
Our team of skilful associates has specialised in fixing more or less significant issues and breakdowns for a wide variety of appliances.
HomeMates Can Repair Your Appliances
Regardless of the reputation of the brand you choose, the dishwashers and the washing machines are among the most problematic domestic appliances. Our technicians will perform all the procedures needed for identifying and fixing the issue: they will check the door latch, the circuit breaker, test the wiring connection, the timer motor, water inlet valve, the float switch. You just have to give them some details about the problem.
Your freezer does not run, it is too noisy or cause you issues with the defrosting? We can fix all of these. Our technicians know what may cause the problem so they will inspect every small detail and test the drain tube, the drain pan, the water inlet valve, the door seals, the thermostat, the outlet voltage, the compressor mounts etc. and you appliance will be fixed in no time.
Experienced Technicians
Troubleshooting range problems with cookers, ovens and microwaves is another skill our technicians have specialised in. They will check for a blown fuse, the power cord, the extension cord, the outlet voltage, the heating, the burner control, the connectors, the seal gasket. We guarantee that the appliance will be in order soon.
The vent hoods, air conditioners and the ice makers are also said to be tricky to repair but rest assured the problem will be identified and any damages will be promptly fixed. Our technicians will carry all the tools needed as well.