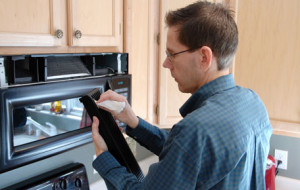 Troubleshooting problems with the oven is easier than you think provided that you book an oven repair service with us. We offer a wide range of procedures, intended to give your appliance a second chance for serving you at least a couple more years. There are too many factors that may cause the breakdown of your appliance but we guarantee that any issue will be timely fixed by an authorised and skilful technician.
The dishwasher repair service we offer is part of the appliances repair services which HomeMates offers in all London districts.
Get a free quote or arrange inspection of the broken or defective appliance at info@homemates.co.uk or call us on 020 3745 4377.
We would like to draw your attention to the most common reasons for an oven breakdown. If you notice even one of the symptoms, mentioned above, don't hesitate to dial our number:
the oven doesn't turn on
every time the oven is turned on, a fuse or a breaker is gone
the oven produces too little heat when baking and even no heat at all
there is a problem with the timer
the oven gets too hot
the oven burns the food every time
once the self cleaning procedure is over, the door doesn't open
the gas igniter glows but no light is produced
the oven doesn't bake evenly
unusual noises, coming from the fan
the food gets burnt on the bottom but stays uncooked on the top and vice versa
tripping electrics
When our technicians arrive to your property they will start examining all the parts that could possibly cause the problem. Fuses, broil element, bake element, burner element, temperature sensor, infinite switch, electronic control board, safety valve, oven burner igniter, oven control thermostat, temperature sensor, power cord – they will all be thoroughly checked and tested for faults before and after carrying out the oven repair service.
There are three types of ovens: gas, electric and convection. Our technicians are experienced in repairing all of them without unnecessary hassle. They will arrive to your premises on time, carrying all the tools needed for delivering the service.
Figuring out what is wrong with your oven has never been easier. Call us now and make a booking.