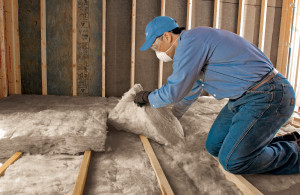 For reducing the home's heating and cooling costs we offer you a perfect home insulation provided by our experienced company. The first thing that we will do before we start with your home installation is to provide free home installation consultation. If your home has not been insulated before we will inspect its condition and we will choose an appropriate way due to the condition of the premises.
Our patio construction service is only one of the professional building services offered by HomeMates in London and Greater London.
Contact HomeMates on 020 3745 4377 or at info@homemates.co.uk.
Building Services Prices
The prices can vary greatly depending on the size of the property and materials used. We strongly recommend to fill in the form or call us for a free quote.
All of of the insulation materials will be preliminary delivered in your home. Only after that will we start with the providing of the real process of insulation. We will mark all of the work areas and we will install baffles in order to protect lights and vents. After we finish with the installation, our authorized staff will take care of the cleaning of the debris and for their removal. For our successful work we have chosen suitable insulation materials for your home:
fiberglass
mineral wool insulation materials
plastic fiber insulation materials
The fiber glass that we use in our work is one of the most popular insulation materials and we will use it for two types of insulation: blanket and loose-fill insulation. Other material that we use for the providing of the insulation are the mineral wool insulation that could be rock wool, manufactured by diabase and basalt, and slag wool, made of furnace slag. For offering great diversity in insulation materials we also use cellulose – product made by recycling paper.
We will use it for both new and existing homes as well as for open attic installations. Once we come in your home we will also inspect the exterior walls with the help of electrical outlet. Our team of technicians will remove the outlet cover in order to see the thickness of the wall. Then we will start removing the old insulation ( if there exists one) and if not we will take up with the real home installations. We will provide exterior and internal installation, due to your requirements and the condition of the premises.