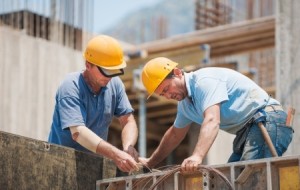 HomeMates provides building services which include ensuring of heating, lighting, power and supply, lifts and escalators construction, health and safety precautions, acoustics and security.
They are done by building engineers who plan and construct the building, the needed improvements or repairs and workers who execute it. The building services can be different according to each customer's needs.
Contact HomeMates on 020 3745 4377 or at info@homemates.co.uk.
Building services can incorporate:
permanent solutions for security issues
repairs of patios and paving
gypsum and plaster patch repairs
installing of large building works
mounting of walls, ceilings and load bearing
supporting structures like ceilings and walls
fitting of floors
reconfiguration and refurbishment of all kinds of places
decoration repairs after leaks
Building Services Prices
The prices can vary greatly depending on the size of the property and materials used. We strongly recommend to fill in the form or call us for a free quote.
Additional Building Services From HomeMates
Usually the building engineers work with drawings, diagrams and graphics to facilitate the work of the building workers. They use specialized computer design programs to show the building or the room clearly and construct the design in advance. It illustrates the interior and exterior of the premises for the client to approve. The budget is considered before construction and a preliminary assessment of the expenses for the materials and work is made.
After determining the needed type of job, such as loft conversions, house extensions, basement conversions and kitchen fitting, building equipment and materials, the workers will start doing the building and construction work. They will be supervised during the whole process. We will make sure that the building responds to the law-making, health and safety requirements of the country.
If a new building is planned to be constructed, first the engineers consult with the client for the detailed requirements and make a plan in diagrams or drawings for him to approve. Then the workers build the preliminary accepted design. If an improvement or innovation of a building or room is needed the same process is followed. Most common repair work doesn't need beforehand project planning and illustrating.