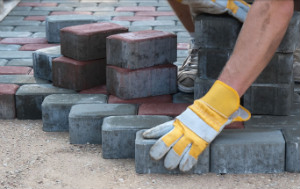 Your garden or yard will look much more elegant and professional if you add paving. However, this is a difficult task for an amateur. Many things need to be considered and only professionals know all the details regarding this procedure.
If you want to add paving to your garden and you want to do it really professionally, it is advisable that you use our company. Since we have been dealing with paving services for a long time, we can help you with this task.
There are a couple of paving options we provide and you can choose among different styles and designs. If you are curious about the paving process, take a look below.
Our paving service is only one of the professional building services offered by HomeMates in London and Greater London.
Contact HomeMates on 020 3745 4377 or at info@homemates.co.uk.
Building Services Prices
The prices can vary greatly depending on the size of the property and materials used. We strongly recommend to fill in the form or call us for a free quote.
How we install paving stones:
If there is concrete patio on the ground, our workers remove it. Special tools are used in the process. This is a very intensive job and it has to be carried out by experts.
In order to install the new paving stones, the surface needs to be smooth. Which is why our workers will excavate the area to make it about 8 inches deep.
Then a gravel base is applied. It should be no more than 6 inches deep.
This step is essential, as it concerns the stability of the construction. Our workers compact the base to make it even and sold.
Next, the paving stones are installed.
Our experts pour sand fillers between each stone. This aims to hold in place all paving stones.
Then the surface is swept and hosed with water.
Finally, our workers inspect the area.
To prolong the life of your new paving, our professionals apply paver sealer. It also helps protect the surface and keep it more durable.
This is the process of installing paving stone. Overall, installation of other types of paving has the same steps, only the materials are different. The advantages of paving stones are durability, beauty and earthquake resistance. It is important to mention that they are very easy to clean too.
If you want to book a service, get in touch with our company and an operator will tell you what you need to do.