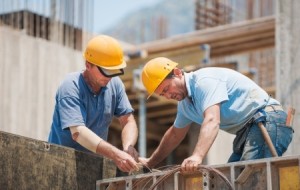 HomeMates provides local building services in London and Greater London. Our experienced builders will help you with any construction project. Call us for a free quote!
Whenever you need the help of our building engineers in London, we will be at your disposal to take up with an excellent project of your building.
We have a lot of experience in creating high performance buildings for our revered customers in a second to none way. We think of every aspect when we provide our building services and we can offer you to make an appointment with us during the whole week as well as at the weekends.
Contact HomeMates on 020 3745 4377 or at info@homemates.co.uk.
Building Services Prices
The prices can vary greatly depending on the size of the property and materials used. We strongly recommend to fill in the form or call us for a free quote.
Local Building Services From HomeMates
We are happy to represent you our professional building services and to offer you the following things to your attention:
Electrical installations of the buildings
Effective testing of the systems
Making ideal projects for your building
Heating and ventilation services
Very experienced and comprehensive specialists
Tempting offers for the customers
Very flexible working schedules
Customer support centre 7 days per week
We can assure you that our innovative methods of working are ideal for providing of a wide range of building services. The equipment that is used by our specialists is very modern and suitable. Apart from all the building services that we are able to provide we also offer additional services such as heating ventilation services and any electrical work that is required for the building. We can implement every project without a difficulty because our engineers possess the needed experience and skills. We are thoroughly committed to the working process and we strive to collaborate with all of our customers in the best possible way.
Professional Building Services London
We will give you the chance to discuss your exact preferences for the project of your building at a time that will be convenient for you. Specially for you, we have prepared very competitive and reasonable prices as well as tempting offers that will certainly appeal to you. We are expecting you in London to make the utmost efforts to meet all of your requirements. Our specialists are able to plan every step of the building services because they are organized and consistent in their work. If you require any further information, feel free to use our customer support centres that work during the whole week to respond to all of your questions.